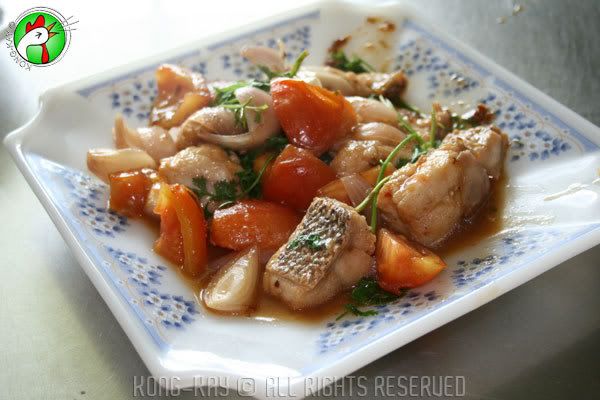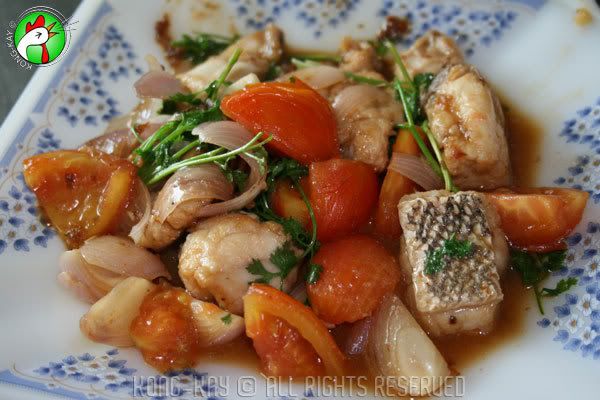 This is a relatively simple quick stir-fry dish. The details are in the preparation. The fish used is the local

N'go-Hu

. Any fish with similar texture can be used.

Cut the fish into bite size, while retaining its skin. Cut the onion and tomatoes into ¼ wedges. Minced the garlic, mix the cornflour slurry, and a ¼ cup of water for the sauce. The fish slices cook pretty fast. H
ave all the ingredients within reach,
so as to avoid over-cooking the fish.

INGREDIENTS

---
300 gm. Fish Cutlet

---
2 Onions (Wedges)

---
2 Tomatoes (Wedges)
---
1 Clove Garlic (Minced)

---
1 tbsp. Oyster Sauce
---
Sugar & Salt
---
Cornflour Slurry
---


METHOD
---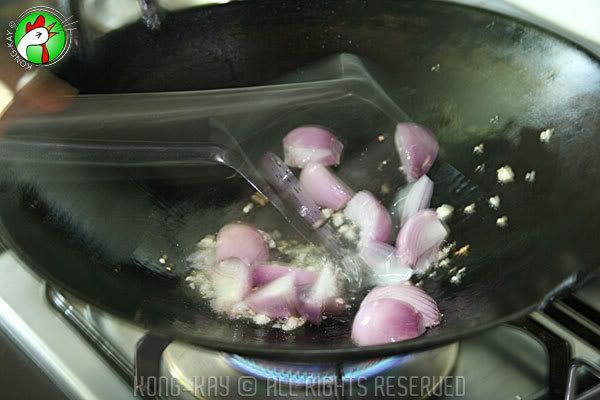 Put in 4 tbsp. of oil in the hot wok. Throw in the onions and garlic. Stir to separate the wedges and prevent burning.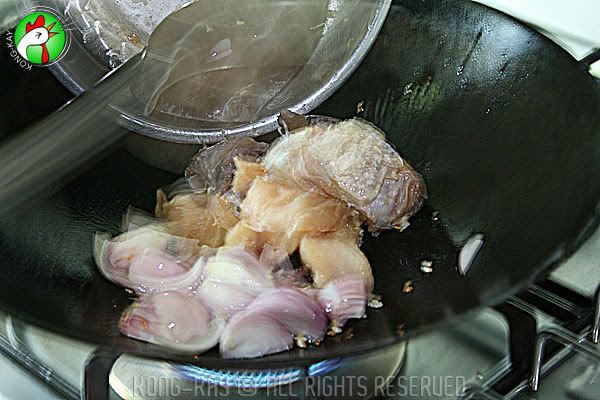 When the onions and garlic are fragrant, add the fish slices.
Stir and mix to get the fish coated in the oil.
Add the tomatoes to the mix.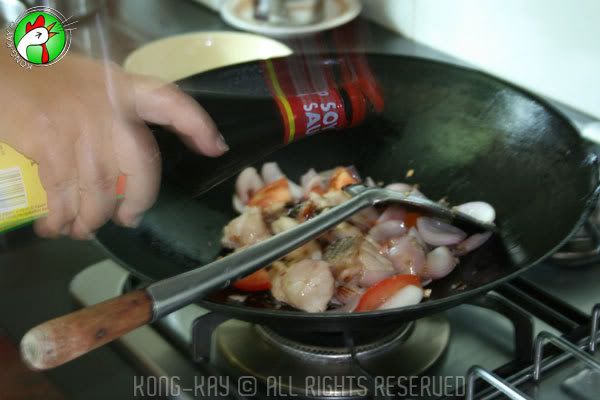 Pour in the oyster sauce. Throughly mix.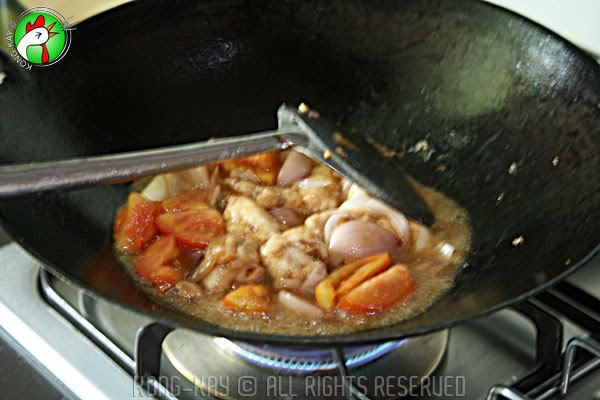 Pour in the water, taste, and add sugar and salt if necessary. When it comes t a boil, lightly thicken with cornflour slurry. Scoop out and serve.
---