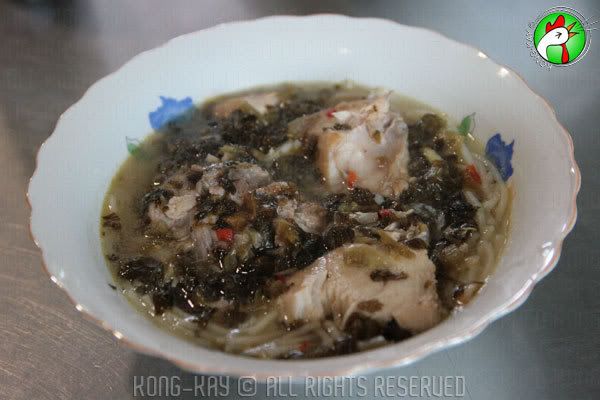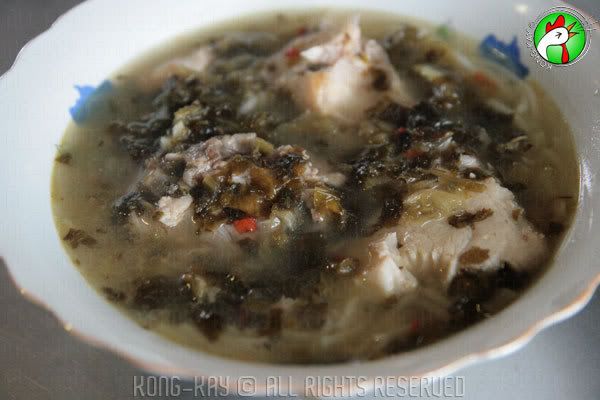 If you've followed Ah Lee's method of cooking

Chow Chai Fish

Soup

, this is not too dissimilar, except my mom does it in a round'bout way. Go figure!

Whichever path you choose, you'd still arrive at the same destination. There are no rules to cooking; for every way to cooking, there are 2

Kay-Gow

(smart alecky) ones!

One can add in tomato wedges to the soup for color and a bit of sour taste.












---

50 gm. Chow Chai


---

1 Knob Ginger (Sliced)

---

1 Chilli (Chopped)


---






METHOD

---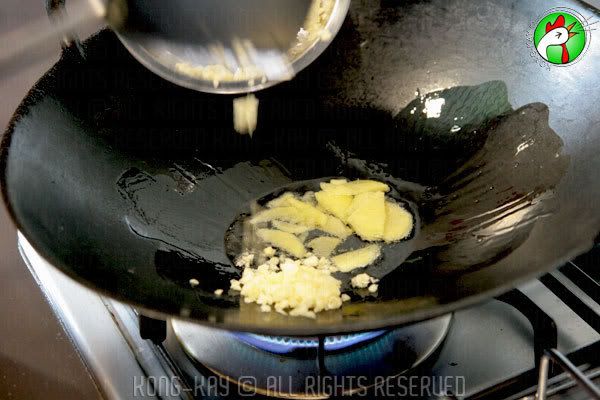 Rinse the the

Chow Chai

, squeeze dry, and set aside.

In a hot wok, put in 4 tbsp. of cooking oil. Fry the ginger slices (reserve half for later) first to extract the fragrant before dropping in the garlic.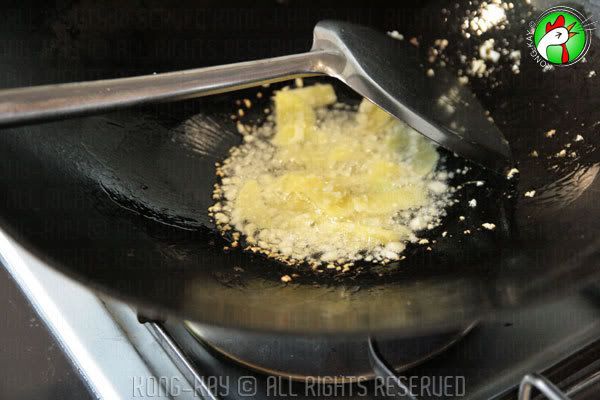 Toss the ginger and garlic about to avoid burning.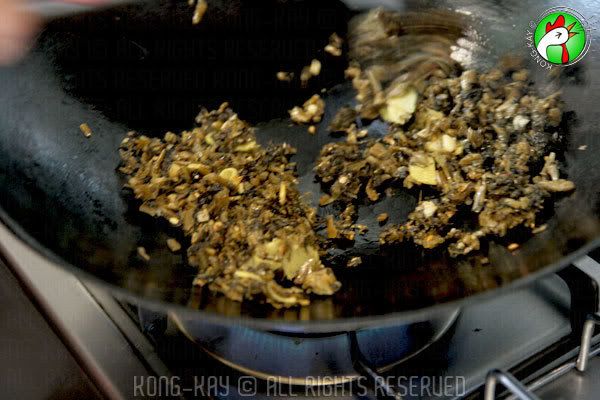 As the garlic is about to turn golden, put in the

Chow Chai

. Fry to coat in the garlic-ginger oil.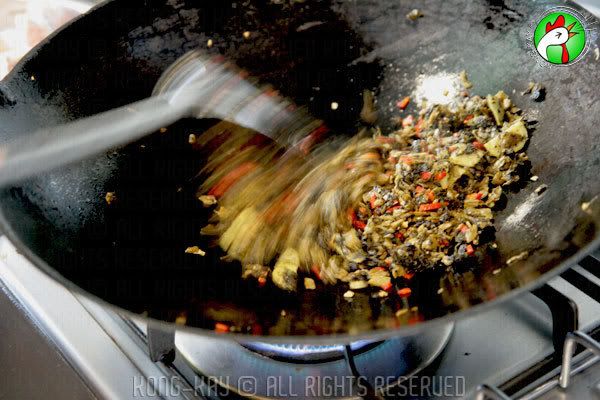 Add the chilli. The whole procedure is to get the

Chow Chai

as dry as possible without burning.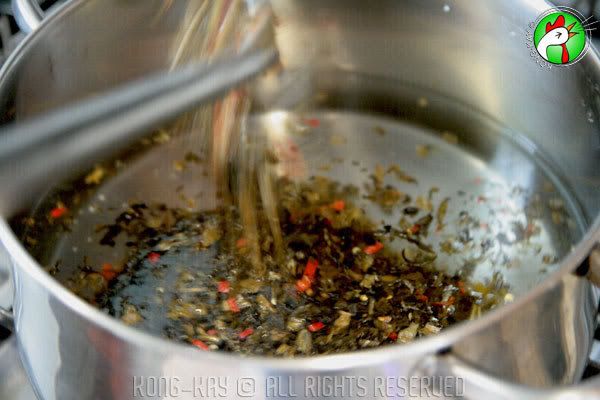 Transfer the fried

chow chai

into a pot of (2 liters) water, and set it to boil..
Add oil to wok to fragrant the ginger before dropping in the fish pieces.
Give them a few toss for all sides of the fish to coat with the ginger oil (supposably to remove any fishiness).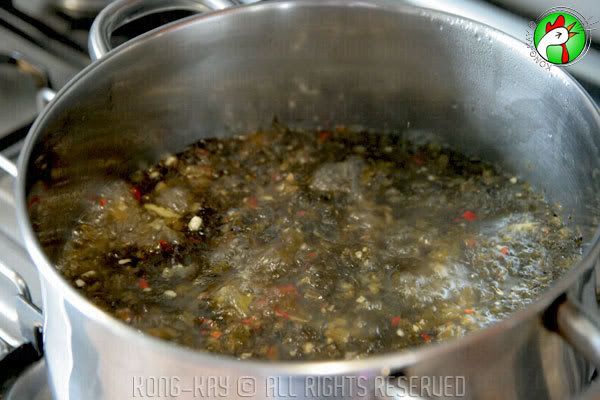 Wait for the

chow chai

broth to boil.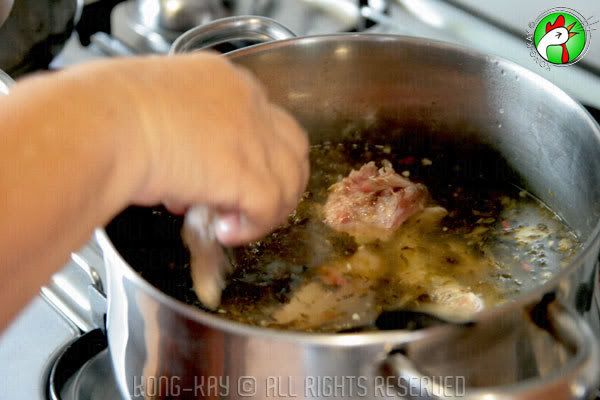 Drop the fish pieces into the broth. Simmer for 5 minutes.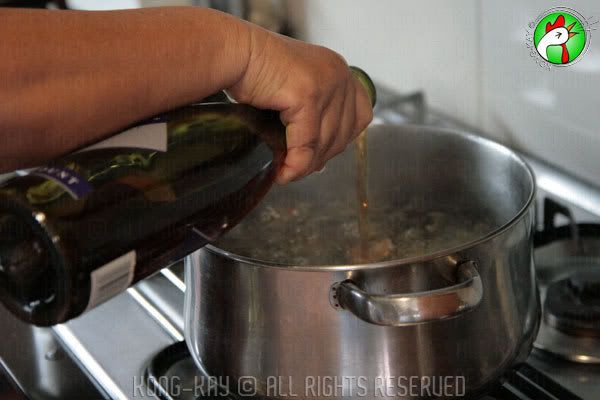 Pour in about 4 - 6 tbsp. of Chinese red wine or to your liking.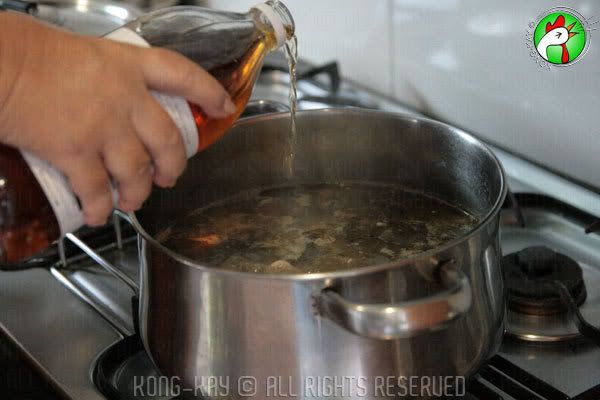 Next comes the apple vinegar; about 3 tbsp. or more. Add salt to taste. (mom adds msg. as well).

Let the broth simmer on medium heat for another 5 minutes before serving.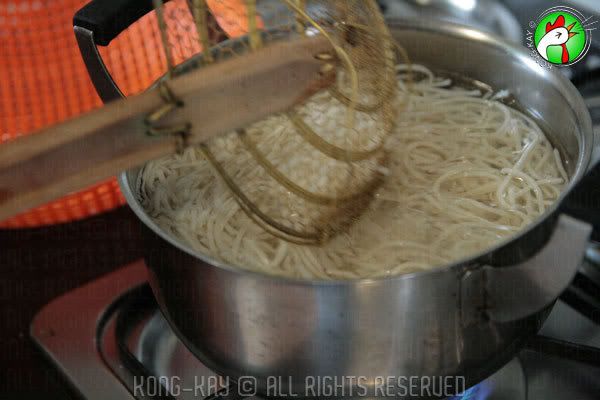 Meanwhile in a separate pot, cook the

hung ngan

(thick beehoon/vermicelli).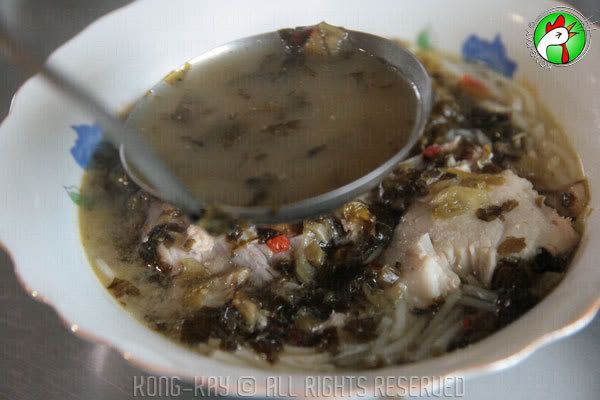 Transfer the cooked

hung ngan

to a bowl before topping with fish and its broth.
---