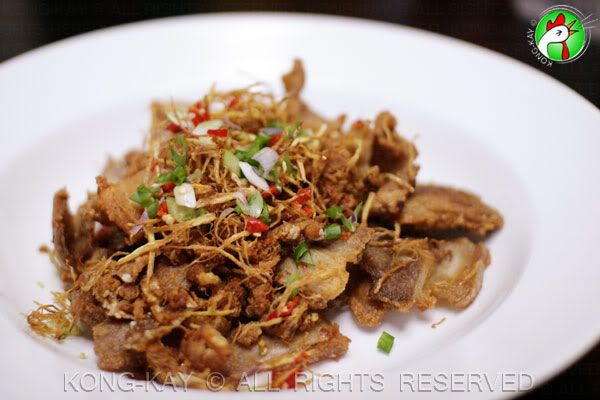 This is a tweak on the

zi-char

recipe. The pork belly is to have a crispy crunch to the bite with infused gingery salted fish flavor. For those who have a fear biting into the springy fatty pork belly, you can cast your phobia out the window... it's like biting into a piece of

koropok

(shrimp cracker).











---

150 gm. Pork Belly


---

10 gm. Ginger

---

30 gm. Salted Fish


---






METHOD

---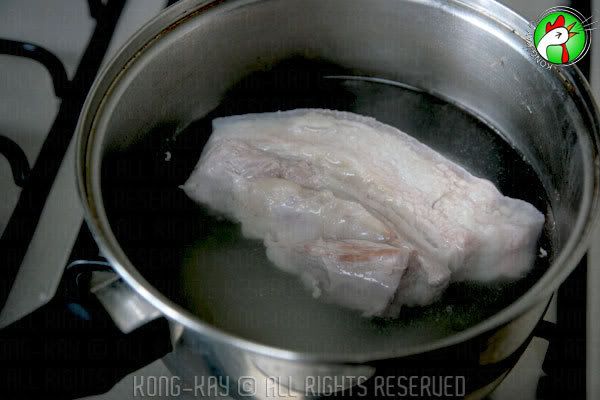 Bring the pot of water with the pork belly (1½" wide) submerged in the water. Add a couple of teaspoons of salt to the water. Lower the heat to a simmer after boiling for 5 minutes. Remove from the water after ½ an hour, and let it cool.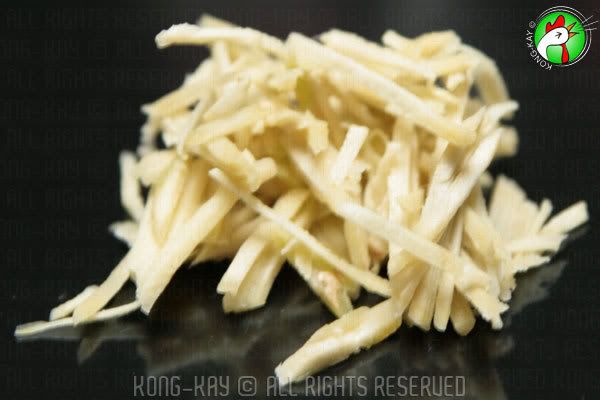 Meanwhile julienne the ginger.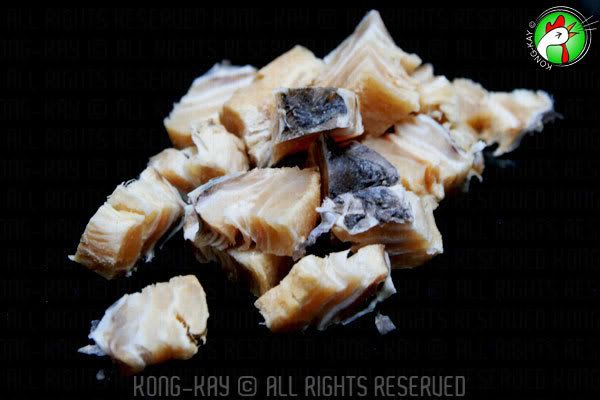 Chopped the salted fish into equal bite size cues.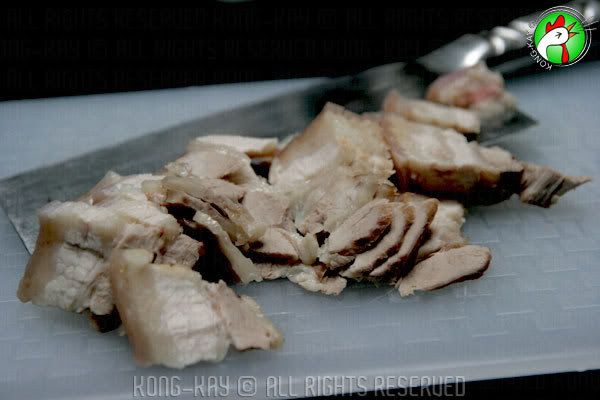 When the pork is cool and firm, slice it into ¼" thick.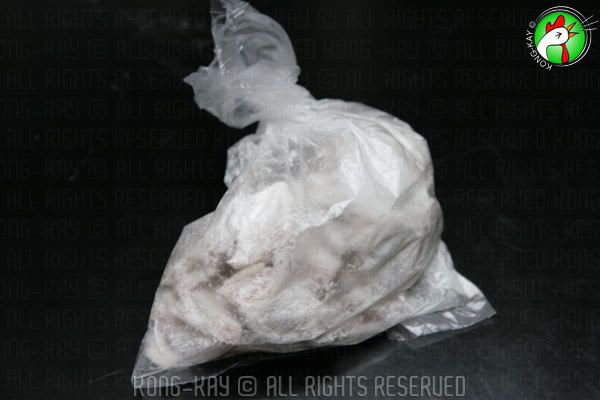 Put the sliced pork into a a plastic bag with the cornflour. Shake the bag to have the pork lightly and throughly coated with the cornflour.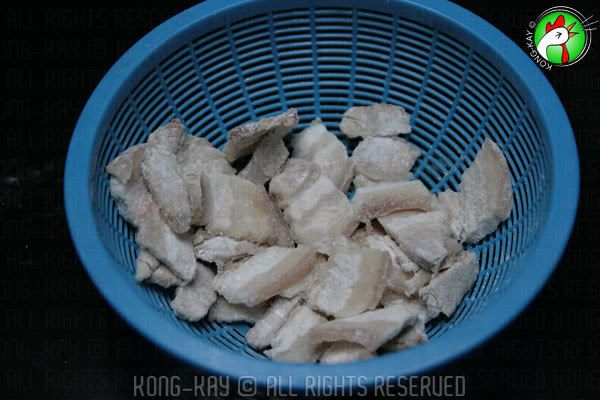 Shake off excess cornflour using a colander.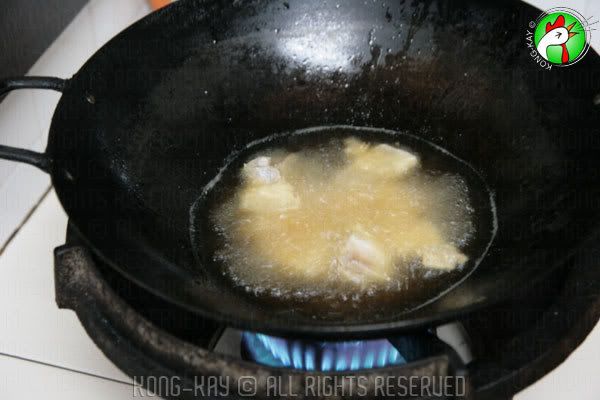 Pour enough cooking oil into a wok to deep/shallow fry the pork until golden in color, but not too stiff and dry; it will be
sauté
d again.

The pork belly's fat will be extracted during the frying process; this flavored oil will be used for frying later.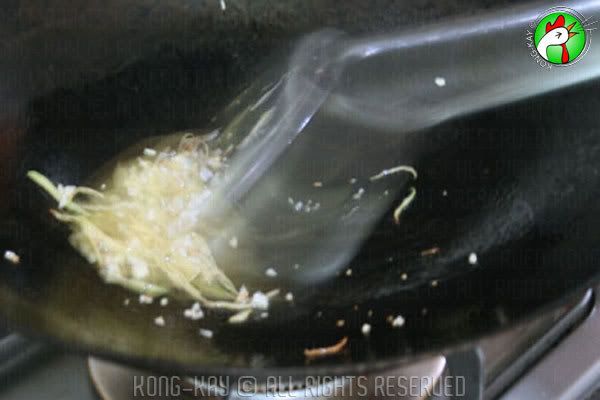 After removing the fried pork belly, leave about 6 tsp. of oil in the wok. Over medium flame fry the ginger until golden crisp. Toss and turn to ensure they are evenly fried.

Remove the ginger once done, and set aside; leaving the oil still in the wok.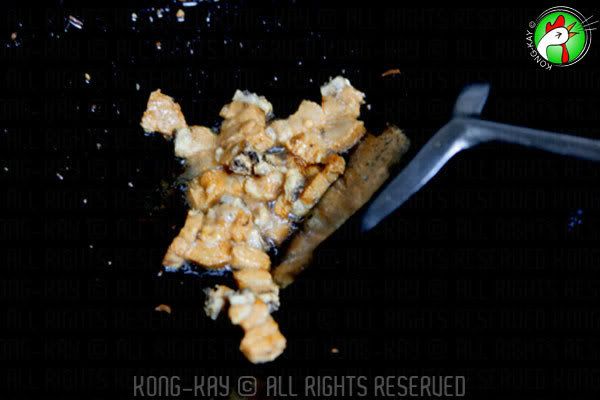 Now stir-fry the salted fish to golden brown crisp. It will emit the fragrance and the saltiness from the fish.

Once the salted fish is done, throw in the fried pork belly into the mix to coat well; fry until crisp.

Extra salt might not be needed.


Serve and garnish with the fried ginger.
---
---