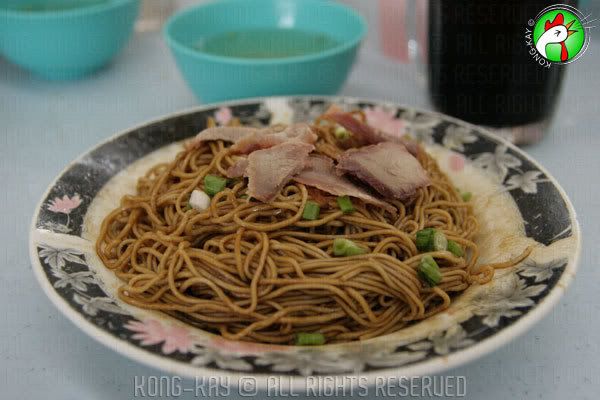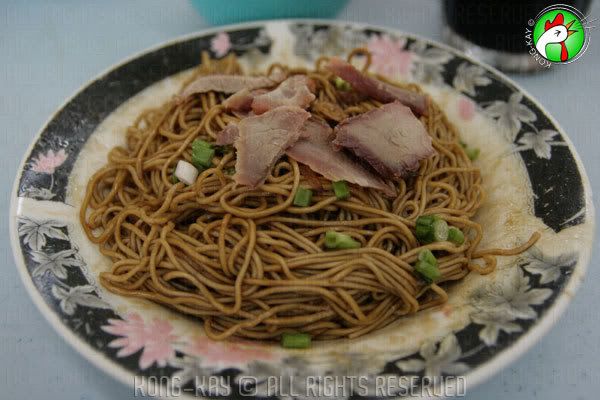 This was a random eat... at 3 in the afternoon, you have to press your luck to find something to eat; and this shop had most of its stalls still operating.

This particular stall is known for its chaińe noodle. But at that particular point in time time you wouldn't want one if you saw what was left of the raw ingredients. The noodle wasn't bad... well, what's there to complain when your tummy was gnawing.

The noodle is not the issue here, but the photo below is. It's the stall next to the noodle's, and it sell Sarawak Laksa, or more importantly, KUCHING LAKSA. Notice the last figure right at the bottom. For those who like to brag 'bout the mostest and biggest whatyamacallit, this one has got to be somewhere in the black book. I'm partial to Laksa outside Kuching.