, kuih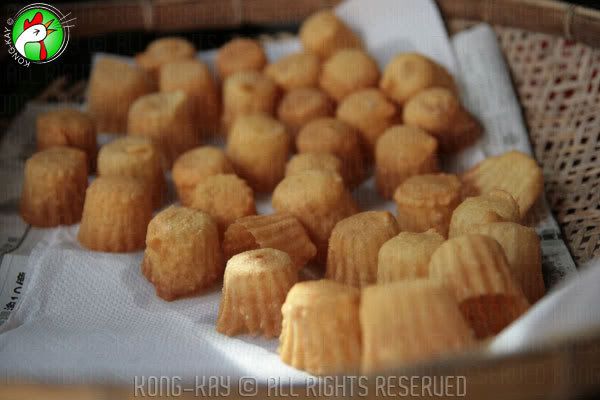 My cousin, AL, is the one behind all this shenanigan - deceptively simple and yet hard to
get it right if you just follow the recipe. When it comes to pastry and stuff,
It's all "foot-for-hand" to me (

Chue-Ka-Na-Ka

). This was a demo, thus there's no fillings for the cups; you can use the fillings for

popiah

or

jui hu char

.

The ingredients and its making seem simple enough, but don't be fooled; it's all boils down to handling the the mold rods and ze flame!
Once you get the hang of it and the flame under control,
it's a bit like

Miyagi's

"Wax on, wax off. Wax on, wax off." Easier said than done.




Add 1 cup of flour




Add 1 cup of water




Add 1 egg and beat in the mix






---

A Pinch of Salt

---

A Pinch of Sesame Seeds


---





METHOD

---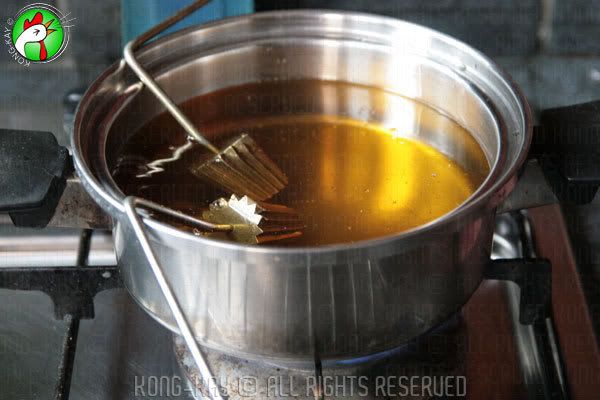 Submerge the mold rods into the oil. Once the oil heats up, remove immediately, and you're ready to go. Having an extremely hot mold will "cook" the batter once it's dipped into the batter.
Immediately sink the head of the dipped mold into the hot oil.

Notice that the mold is not dipped
into the batter
to its full depth, so that the cup is not too high to allow a single gulp without the mouth opening extra wide when it comes to consuming it.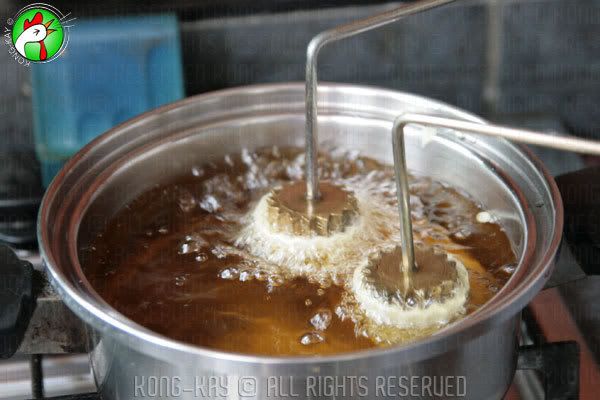 Hold the mold rod steady until the batter is set. The jiggle the stick in an up-down motion; this will loosen the cup.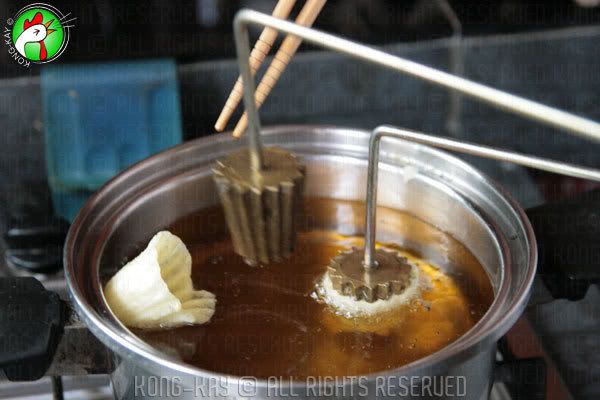 Use a chopstick to gently prod the cup to release from the mold if you have to. Remove the bare mold stick from the oil and dip into the batter for the next cup; don't let it sit in the hot oil.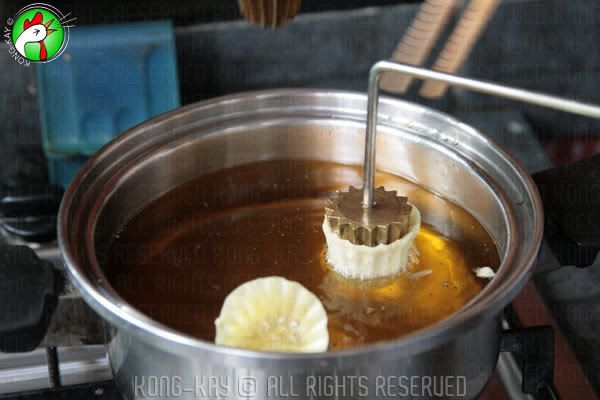 Let the newly released cup fry in the oil until it it is firm.
Continue dip/fry process, and you may have a few cup floating around while doing this..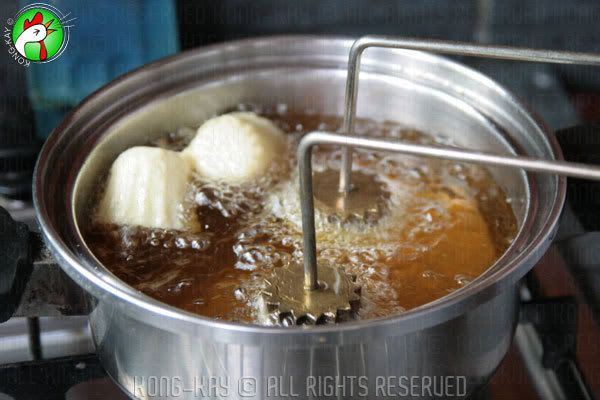 The cup is ready when it's golden brown. Remove and let the excess oil drip off on a kitchen towel.
DISLODGING THE KUIH PATI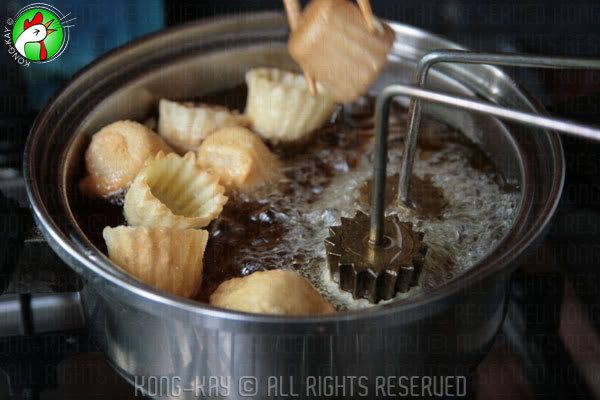 Some of the cups may collapse out of shape once it comes off the mold. Use the chopsticks to "mold" it into shape while it's still soft and pliable.
The cooled cups can be kept in a tight container for later consumption.
---