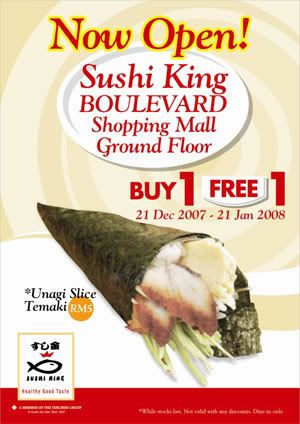 This is the second lunch trip (29 & 31 Jan.) I've been to this place - not for shopping; the second trip, armed with a camera, to bring you the above photo. So end up at Kenny Rogers Roasters... not so much that we wanted to, but there isn't any eatery inside the mall at the moment.

This is my second attempt at this franchise in Kuching, and also its second opening - the first one closed its door at Kuching's so-called Bingtang Walk after a short sting.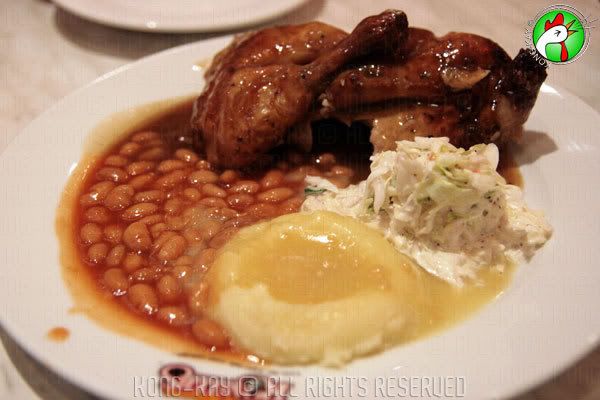 The mushroom soup and the tiny baby ½ chicken, plus 2 drinks came almost to ½ a big smackeroo! And you'd still come out worse for wear! Asked for pepper for the soup, the girl disappeared to be nowhere to be found. So much for service!!! Yet you wonder why it folded in the first instance. If you were to ask Kuchingnites: "Are we there yet?" Most will pretend we've arrived, but when you look at the pathetic weekdays' traffic at all the Kuching's malls, you'll get your answer.
*With a slew of opening of new malls in Kuching, the smaller ones are doing a Feddy Kruger at the distributors' expense. How long can they hold off the barbarians at their doors? A boon time for consumers!!! Been zooming around picking up a bargain or two over the weekend, never mind that the gas cost outweighs the savings that are to be had. That's Malaysian logic for you!