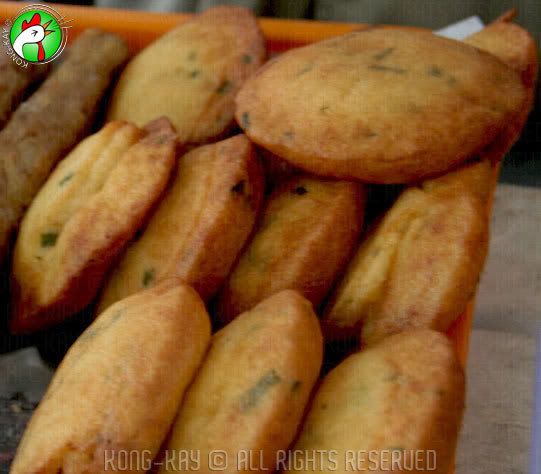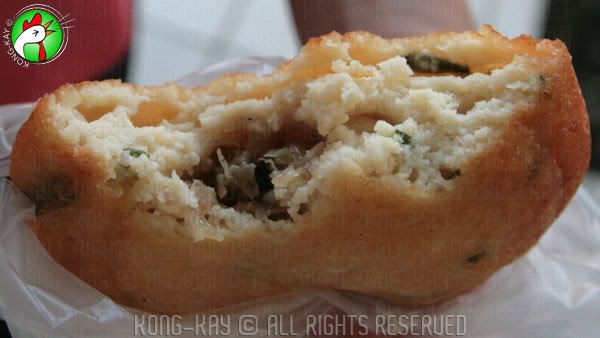 In the old days, there was this lady in a tricycle cart (used for hauling goods) going around town selling this Foochow fried dough, Chee Pian, and

Tau-Hu Hua

(Soy Bean Jelly). In later years I had managed to tracked her to her home at Jalan Hua Kiew; she had since passed on.


What's

Chee Pian

, you might ask? It's a fried dough made from soy bean and rice flour and Chinese chives. It comes in 2 varieties : plain (as mentioned) or with stuffed minced pork. It's spongier than a doughnut with a tofu flavor.
The Kwok family that runs this fried fritters stall underneath one of the staircases at Sibu's Central Market has been in this line for several years now. Besides the

Chee Pian

, there is another similar fried dough using flour (its name eludes me for the time being). I tried the pork Chee Pian, and it's reminiscent of the old lady's.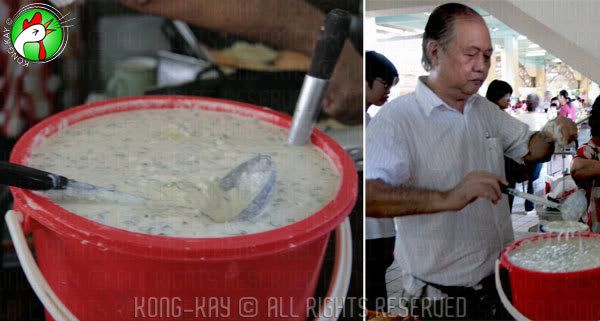 The stall's off day is on Monday.