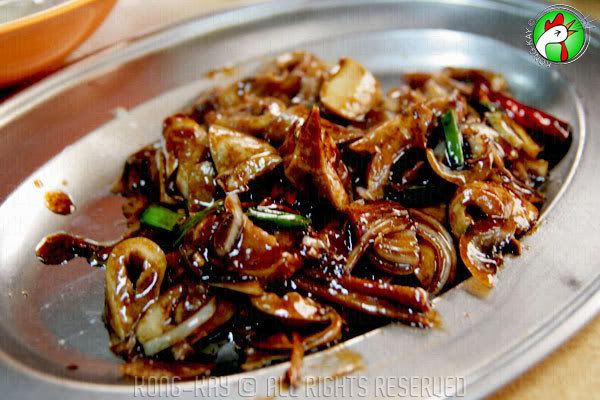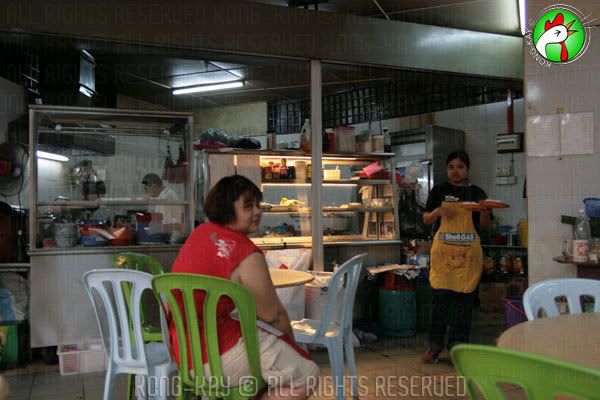 Confession: I'm not sure of the name of this place, as there aren't any signboards on the sides of the building (that I could see). So before leaving the place, I asked of its name, and got something like "

Ru-Pian Pasar

". Anyone to set the record straight? It's a bunch of stalls within a hall-like building next to the market.

I arrived at this place at around 6:30 p.m. Ordered a mixed vegetables soup, and a pig's intestine fried with dried chilli. The meal with rice for 2 came to RM11. It's not so much about the food, although they were good and cheap, but the dining experience in this town; while we eating, the stall helpers were stacking up the chairs. Some customers came in at around 6:45 p.m. were turned away as they were closing for the night. I asked why there were closing so early. The reply was: "This ain't no big town." Which pretty much explained why the first restaurant, Hung Kiew Kee,
we went to was closed. I guess late supper is out of the question unless you cook it yourself!