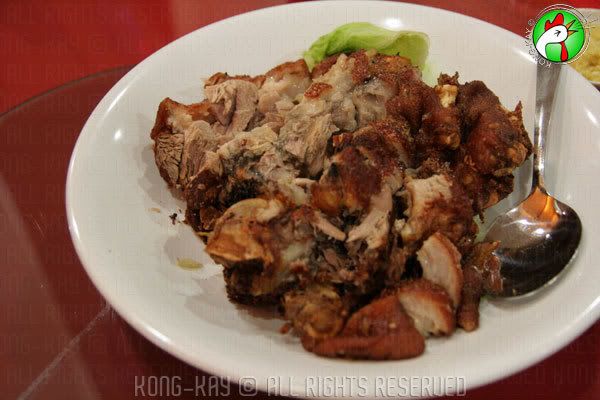 This is a new setup slightly beyond the fringe of

Sungai Merah

township or rather village-ship. It has a coffee shop eatery downstairs and a restaurant on the upper floor.

On the first visit, we naturally let the maitre d' parlay the best food forward. And this was what we got... Ho-hum!!!

Ah Lau

might have been still tipsy then! Why would I say that? 'Cos a couple of my friends, a few table away, had nicer platter (

Haw-Kow

sort of mixed hor'dourve than we did... that's why... and we did order in advance. Instead we got some same-old-same-old that you see below...


... but somehow, I know I'll be back to taste the one that eluded me... someday...

The food, overall, wasn't too bad, but nothing outstanding, considering the majority of the dishes were vegetables fried the normal way. The pork knuckle was a bit too fat, with not too much meat on it; the skin didn't have the wow factor.