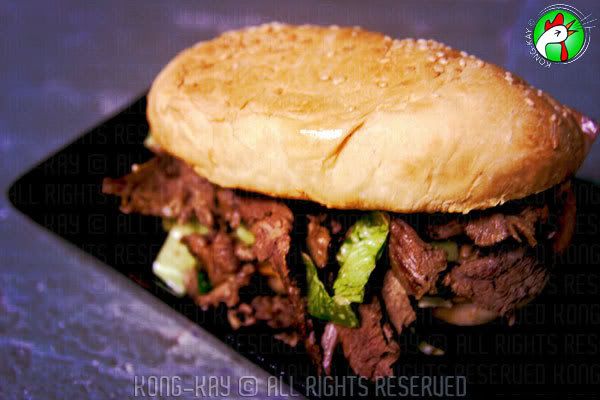 After the turkey, this lamb leg is one of the leftovers after a festive dinner, where 'more' is 'more', and 'less' is a no-no! I find reheating the lamb leg doesn't taste as good as it was in its initial stage. Anyway, this is one quick grub that can be whipped up with no fuss.

I've added a simple salad to balance out the meat. It's one of those feel good food that you don't need any exact recipe; the proportion of the ingredients is all up to your desire. (

Still not in the mood for serious cooking!

)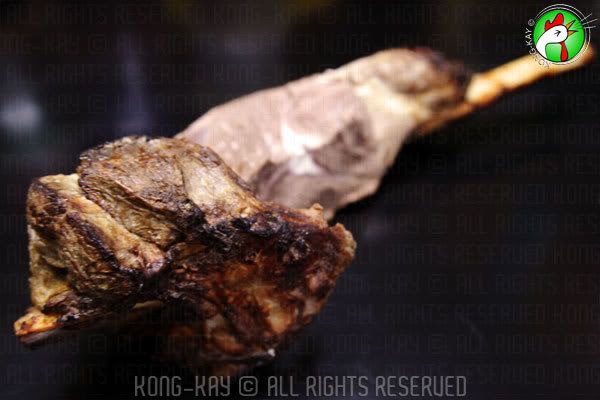 INGREDIENTS

---
Leftover Lamb Leg

---
2 Cloves Garlic

---
3 Stalks Green Onions

---
Moroccan Chermoulla Sauce

---
Carraway Seeds

---
METHOD

---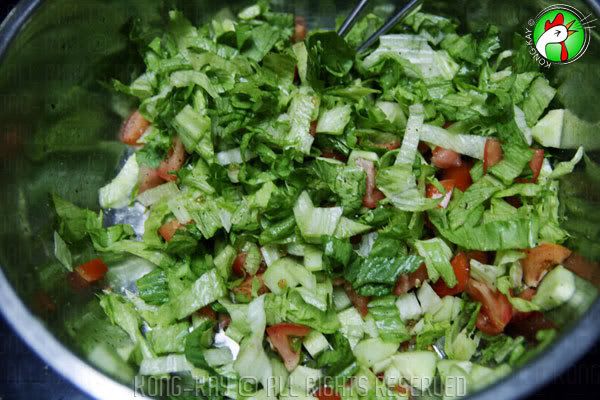 Prepare salad by dicing tomatoes, lettuce and cucumber. Season with a bit of salt and black pepper. Set aside.

When you're ready to serve, toss with Thousand Island sauce or and other dressing.

Split open sandwich buns, and lightly grill with the white sides up.
On a low flame, lightly toss the carraway seeds. Set aside for later use.
Heat up 4 tbsp. of cooking oil, and fry the garlic until fragrant.

Place in the sliced meat into the garlic oil over medium flame.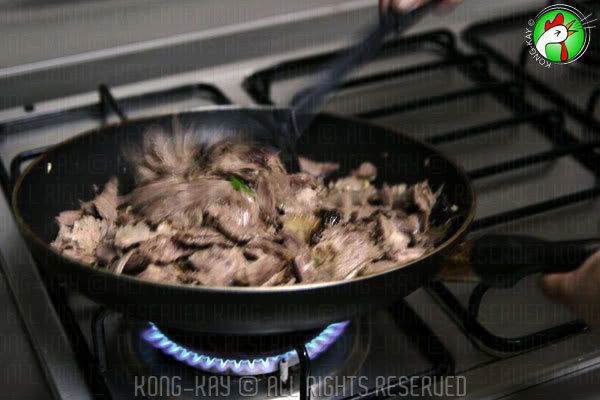 Mix well with the garlic oil (about 3 minutes).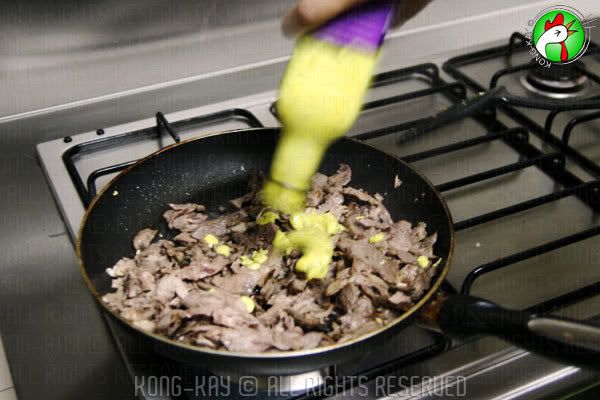 Pour in about 2 tbsp. of
Moroccan Chermoulla Sauce
. Mustard sauce can be used as substitute. It moistens the meat.
Stir and toss the meat so that the sauce is mixed evenly.

Toss in the chopped green onions and mix well.

If you prefer onions, add them in at the initial stage with the garlic. Fry until soft.

Finally sprinkle the carraway seeds over the meat.
Grab a couple tongsful of salad mix between the sandwich.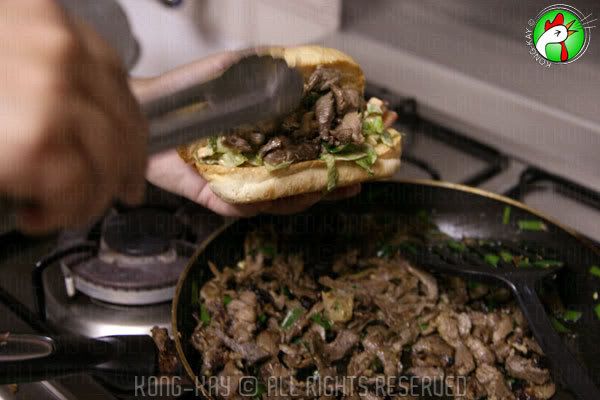 Then spread the cooked meat across the open bun.
---