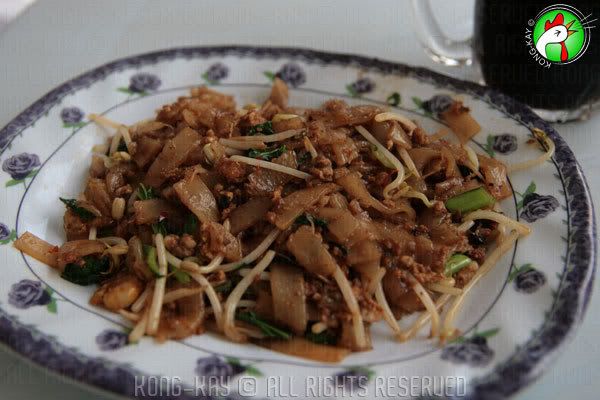 Looks and sounds like a tour of duty... visiting old favorite, and then something new or not quite... there was the

sambal

fried

Koay Teow

(left),

Gu Toh

(tripe) noodle soup (top), and

Loh Mee

(braised noodle, below).

Some of you may have noticed (if you've visited this place recently) that this post is way out of date... true, true, this was a visit in December 2007. As of January, Ghim Eng's

Koay Teow

has moved to Lady Café. Didn't I say this lady is always on the constant move?

The

Gu Toh

noodle soup was done by No-No's (Valentino's) mom, proprietress of the shop. It's the stomach that gives the soup its distinct aroma - the soup is solely pork broth like those you'd find with any

Kampua Mee

; however, it's the dash of tripe broth (the liquid the tripe is cooked in) that lends the soup a whole new dimension. This seems to be Foochow's fare; there used to be only one shop selling this at High St. (sandwiched between all the garment shops) in the early days, but these days it's quite a common sight among the

Kampua Mee

sellers.