Cheng Beng

or

Qing Ming

is the Chinese All Souls' Day, when on this day one pay reverence to the ones that had gone before by bringing offerings to the cemetery. This RM300 a table dinner was organized by the

Chiang Chuan

Association of Sibu. The dishes served can be described as old school 'cos it's the standard classic dishes featured in any wedding dinners (

chiak chew

) of days of yore.
The dishes shown are in the order that they were being served; starting with the steamed fluffy rice cake - each table had a lump of the cake, which were used as part of the communal offering. Next was parts of the whole roast pig.
The above dish is something different which I had seen sometime ago... it's the dish that eluded me at the Star Joy Restaurant. It's the dumplings (variation on a theme: fried and steamed) and the fried

Mantau

(buns) that made something so simple that stood out of the crowd. The fish paste topping on the buns tasted like little finger-pizzas.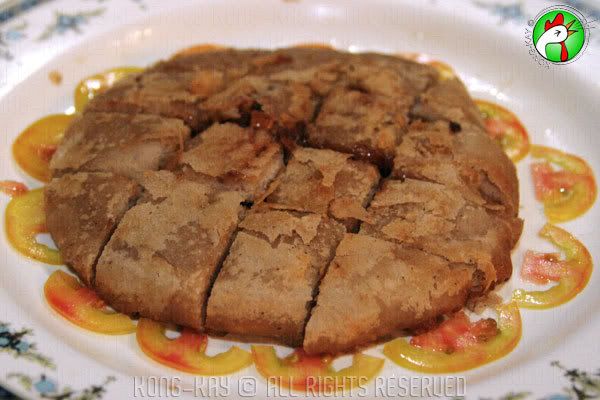 Tau Cheo Minced Pork Stuffed Yam Patty


The rest of the food are standard fare until the fried Yam Patty Cake arrived. It's a sort of substitute for the usual crispy red beans pancake. The compressed Yam (taro) is sweet, a bit like O-Nee, and the

Yang

side of it is the salty

Tau Cheo

(fermented beans) minced pork; it has a feel like the meat came out of a can - those imported from China.

This second last dish brought back memories of my surrogate grandma bringing me to one of those birthday dinner, and she would whip out a big handkerchief to

ta-bao

the dumplings him... ah, those were the days!

The last dish was

pamelo

(grapefruit) with pineapple. it was a DIY sort of thing 'cos the the

pamelo

was halved with its skin peeled off, and one had to worked one's way through the white membrane before consuming; the price you pay for cheap food.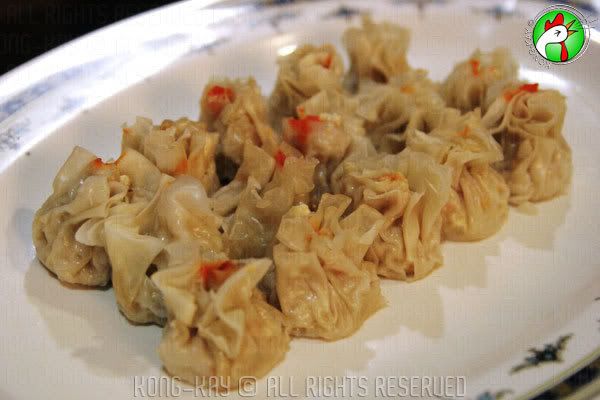 Sio Bee (Wonton Skin Dumplings)


Small town antics never ceases to amaze... some people brought their litigation to the graveyard, literally, which involves the Teo•Chew, by plastering their dirty laundry at the cemetery's pavilion for all to see. Their ancestors will turn over their graves. (Psst! It involved your Huang-Choo-Chin, I believe, LPPL!)