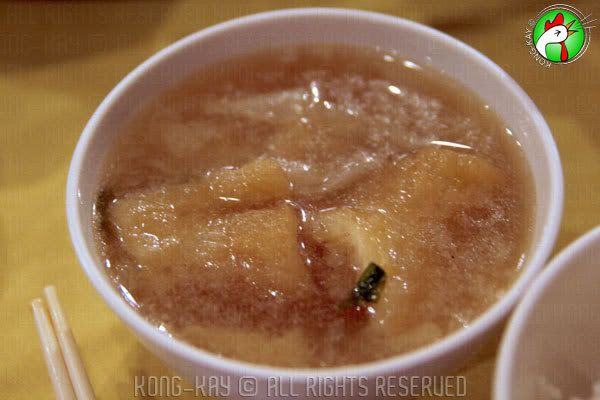 It's been a while since we last dined at this place; it's one of those off-the-main-road kinda eatery whose reputation supersedes itself despite its locational disadvantage. This guy has been 'round since his early start on the parking lot behind the St. Peter's Church at Jalan Padungan, when Yam-Yam Chicken (yam stuffed chicken) was its main attraction.
Surprisingly, Yam-Yam Chicken no longer features in its menu. Excuse given: "Yam's no good today." Matter of fact, it's never been good for several occasions. For whatever reason, it's no great loss...
... instead you'll notice a couple of glimmering rotisseries as you enter the dining floor. It's not gimmickry but part of the reinventing process.
It now serves roast chicken, roast pork leg and lamb shank. Although you still get the same old

zi-char

stuff, it's the introduction of western fare into the mix that makes this place relevant with the dining crowd of today.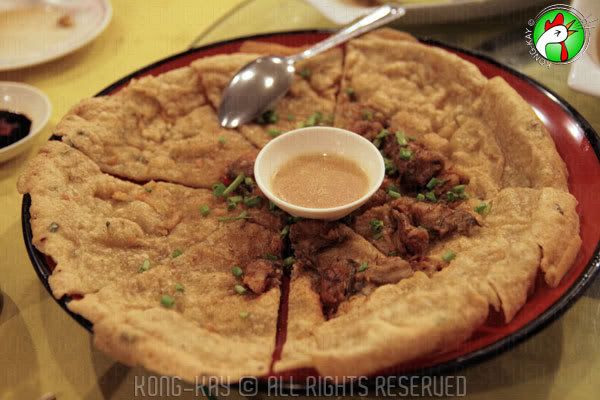 Sarawak Style O Chien (Crispy Oyster Pancake)


It's the infusion of Western cooking with Eastern sensibility that makes you step back and amdmire the wonder of such marriage. The braised lamb has all the signature of such undertaking. And even some of the local dishes are given a few twist from the run-of-the-mill treatment. The six dish meal, which included fish bladder soup, came to RM140 for 5, inclusive of drinks.

This place is opposite the area's police station, behind the Sing Café (old Uncle Café).