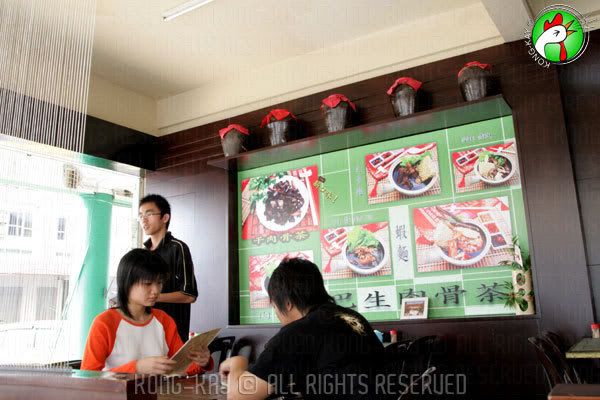 This place doesn't have any English name, not that I noticed - everything is in Chinese. Be on the lookout for a large claypot hanging on its side of the building.

What can you say of an eatery that is more concept than substance? Not much... expensive for a bowl of 3 pieces of spareribs in herbal broth that costs RM5. And extras cost RM1 for few miserably bits of offals (per item), which can add up to quite a fair bit by the time you include the items you fancy. Like mine came to RM8 with addition of

You-Tiou

, intestine and liver.

It may be the rave of Sibu, but it's nothing to shout about really... borders on the mundane.