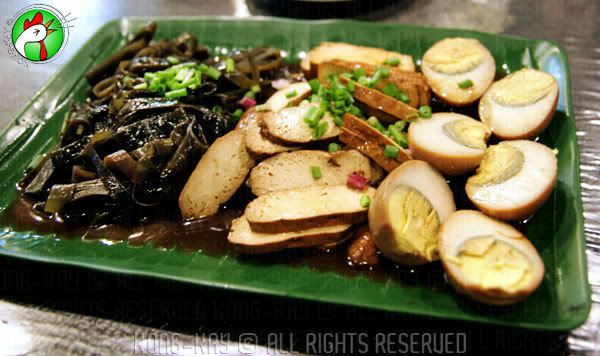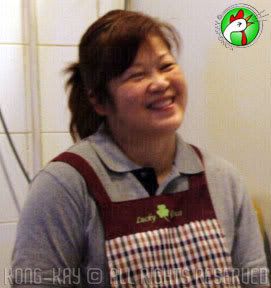 ... we adjoined to this Taiwanese place after the dinner. I've written on this place before on its beef noodle. By late night it's more of a watering hole than a Sabu-Sabu eatery. We joined the unofficial Taiwan association of Sibu, consisting of graduates from the island plus their expat wifes (this being the fact that the proprietor's wife originates from there as well). This group had their drinks bought by the crates, paid for well in advance. Drinks were free-flowing, with whatever that was delivered to the table being subtracted from their accounts. This group hangs out here almost every night of the week. Conversation is in local and Taiwanese Hokkien. The evening was not so much about food or drinks, it was more of the company...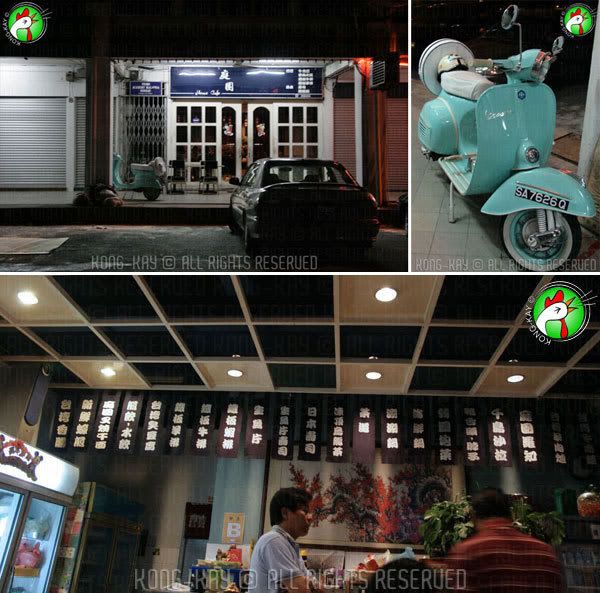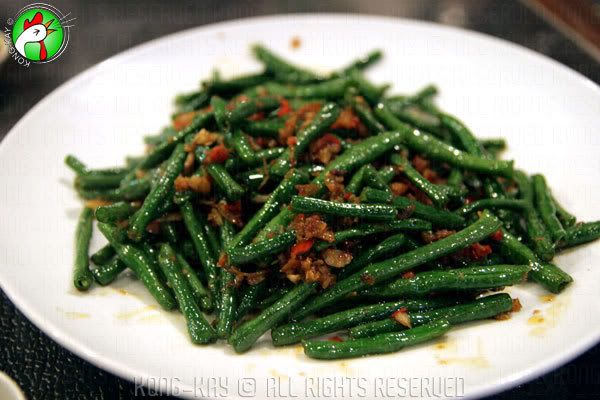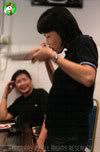 Remember the longbeans I brought along? It was later fried by the boss of the place, whom all the ladies affectionately called "Dad". It was done with

Hay Bee Sambal

(dried shrimps chilli). It was scrumptious! As none of them have ever tried this sort of beans before, as it's not grown in Sibu yet. Towards the end, one of the ladies was licking off the the plate. That was how good it was!

We ordered a plate of mixed braised kelp, firm tofu (

tauqua

) and egg to go along with the drinks.