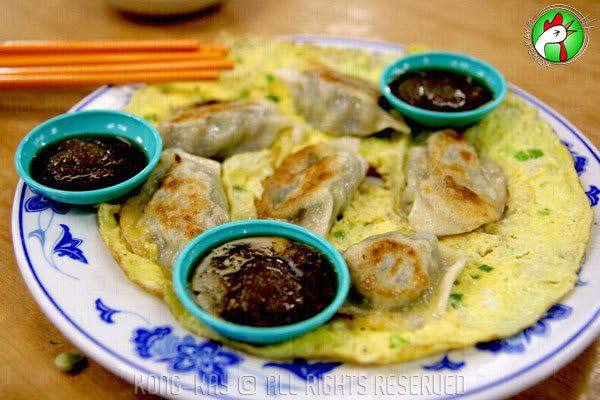 Wor-Tiak

Right after the Wesak dinner, we headed to

Champion's

place for a night snack. Famish after having all those gluten!!! We ordered one fried Chinese

goyza

(pot stickers) from the China's Foochow sisters; one of them looks like a character out of Wong Kar Wai's

Chungking Express

. Those chive-filled dumplings were quite good for a RM3.50 batch.

Then we had a fried flat noodle Sibu style, without the tomato sauce from

Champion's

kitchen to be shared among 3 of us.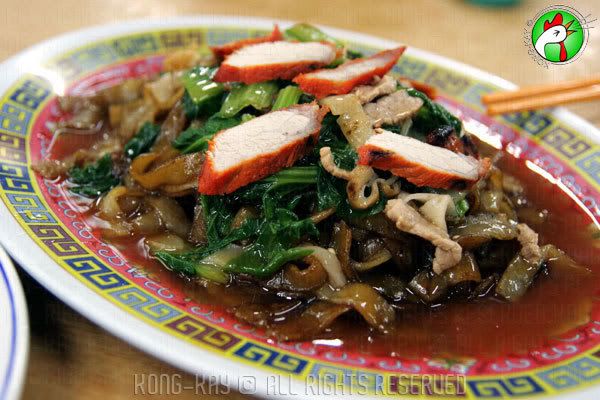 Fried Koay Teow In Sauce