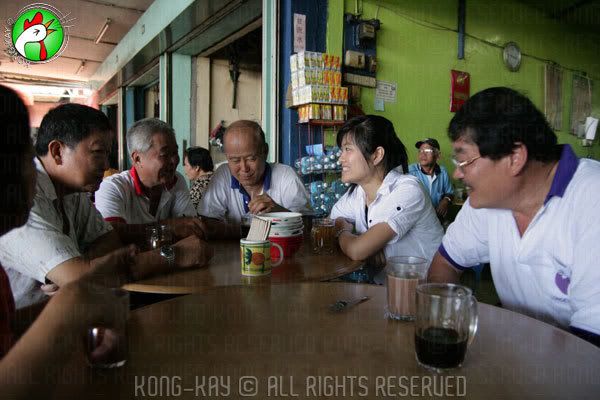 After the
Ding-Dong
business at the Sunday central market (Sibu), we adjourned to Ah Lee's place at #13 (next to the market) for our breakfast. Ah Lee was cooking us fish porridge using a local fish called

Bay-Ka

. He had the fish-monger scooped out the meat using a spoon rather than had the meat cut; so when cooked, the meat is a crossed between fishball and fish slice.

After Ah Lee had done with the cooking, he just plunked the whole pot of the cooked porridge on the table; we just helped ourselves buffet-style. Three helpings were the minimum each one had. There were about 12 of us gorging on that delectable stuff, and we still had a ¼ pot of porridge left when we were finally through. Although the final tab was a mere RM20, the breakfast was priceless.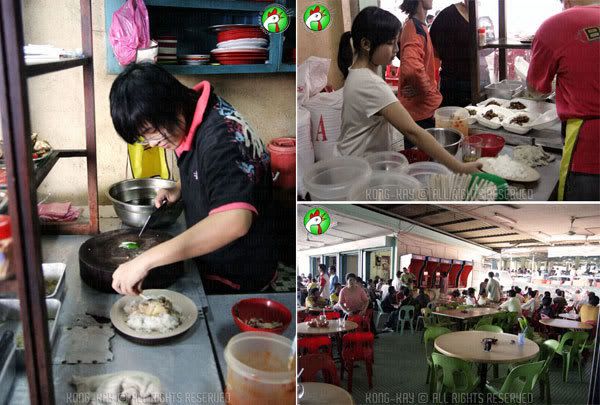 All In The Family - Left and Top: Justine's daughters helping out at Ah Lees, Bottom: Where's Justine In The Crowd?
INGREDIENTS
---
● Plain Porridge ● Bay-Ka Fish
● 100 gm. Minced Pork
●
10 Tbsp.
Tiānjīn Dōngcài
● Fish Bones
● 2 Litres of Water
●
---
METHOD
---
I think the amount of porridge cooked here was about 2 cups of rice. For cooking porridge refer here.
Here's is over 1 kg. scoops of

Bay-Ka

fish. Ready to go!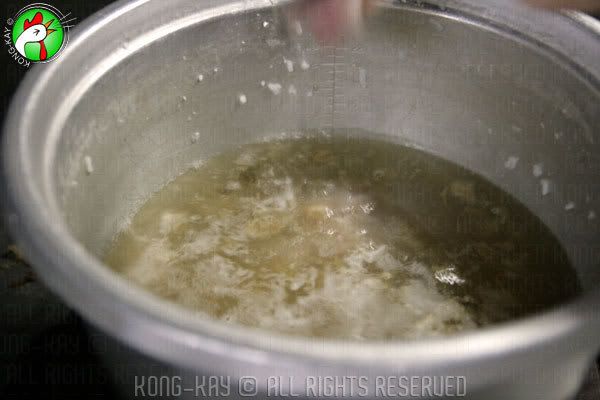 Fish's head, bones and skin cooked in 2 liters of water, with a handful of

Tiānjīn Dōngcài

thrown in, plus minced pork for the added sweetness in the broth. Later most of the

Tiānjīn Dōngcài

was removed leaving only about 3 tbsp. behind.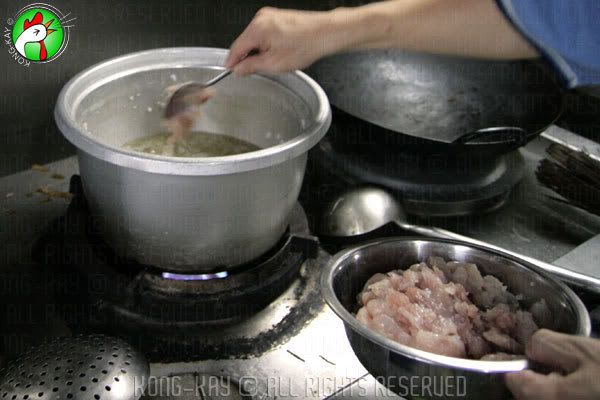 When the broth comes to a boil, spoon in the fish flesh in batches.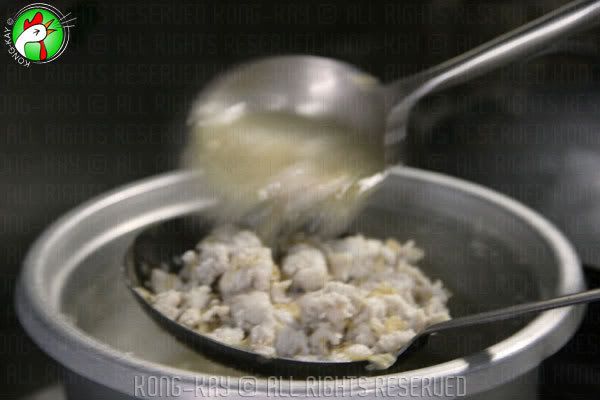 The moment the meat is cooked, (about a minute or so), remove from the broth.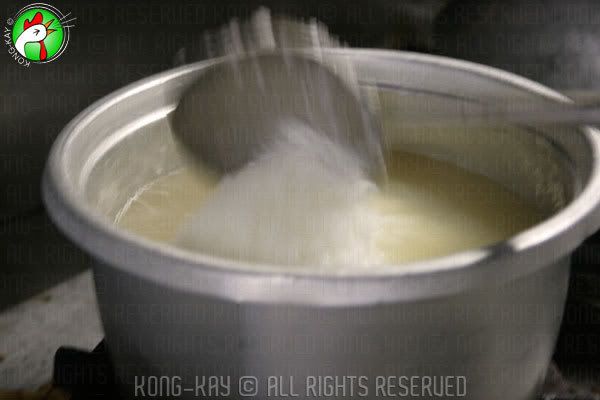 When all the fish is cooked, ladle in the porridge.
Mix well in the broth. Season with fish sauce or salt.

When the porridge starts to boil, return the cooked fish, and ready to serve.
---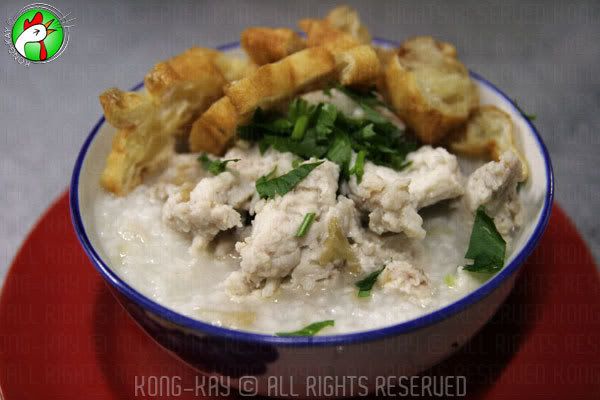 ---
If you're wondering what's all the

Ding-Dong

is all about.... it's all for the Sibu Benevolent Society.



It's a self-sustaining non-governmental/non-profit home for the less-fortunates, who have no one to care for. The building you see above is built from donations. The food stuff collected every Sunday goes to feed about 40 inmates for a week. Doctors (most doctors doing their housemanship have served this institution), dentists and others volunteer their time for the welfare of the inmates. It's through the generous donations of the town folks and the vendors from the market that eases the burden of running the place. This place is only too willing to accept whatever assistance (monetary or in kind) one can give.

One thing to remember, don't drop off your old parents here... they took care of you, it's your turn to do likewise.

---