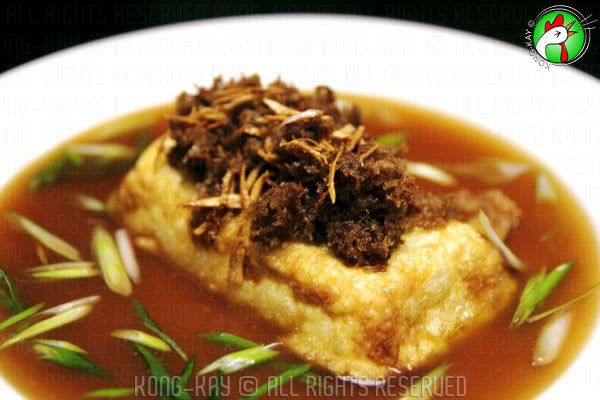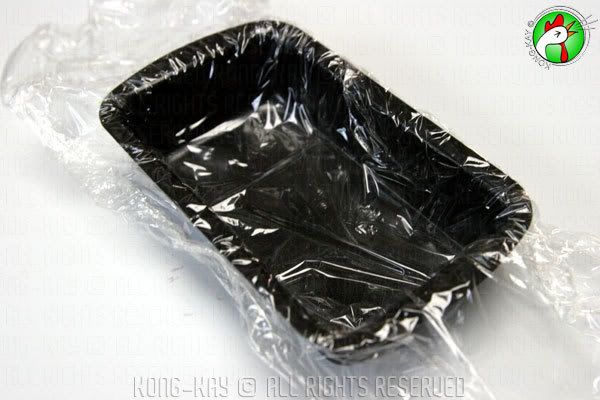 I bought 3 bags of unsweetened soyabean milk
from the tofu seller at

Petanak
market to make drinks this morning. So I thought I could quickly whipped up a small tofu for dinner with some of the milk.
I used a small cake pan; one of the RM4.90 Japanese thingy from Parkson.
The end result is no bigger than a stick of butter. As in most of my cooking they is no exact formula to follow... I just use whatever is at hand and go from there, based on intuition.

The egg aids as a binding agent, and the extra yolk adds more color to the custard. The custard was steamed at high heat, which caused the bubbles and ripples; as it was going to be deep-fried, its looks and texture didn't matter. However, if smooth form is desired, cover the cake pan, and lower the heat for a gentle steam.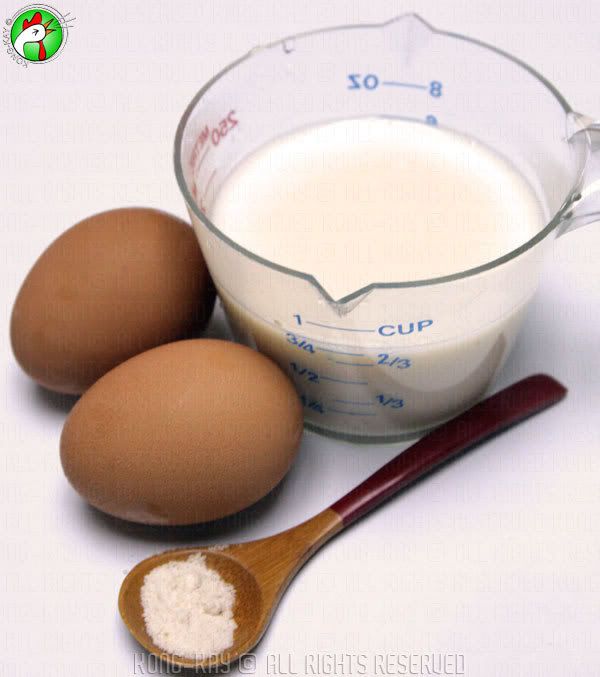 ---
TOFU INGREDIENTS
---
1 Egg

1 Egg Yolk

140 Ml. Soyabean Milk

½ Tsp. Chicken Granulate
---
PORK BROTH MARINADE
---
100 gm. Minced Pork
2 Tsp.Soy Sauce


1
Tsp.Sugar

1
Tsp.Pepper

1
Tsp.cornflour

2
Tsp.oil
---
GARNISH
---
2 Slices Ginger
● 2 Cloves Garlic
● 1 Stalk Green Onions

---
TOFU CUSTARD PREPARATION
---
---
STEAMING THE TOFU CUSTARD
---
---
PORK BROTH
---
---
FRYING THE TOFU
---

Coat tofu with cornflour ● Deep fry in hot oil until golden brown ● Remove excess oil with paper towel
---
TOPPINGS
---
Mince the cooked pork in a blender ● Deep-fry the pork until golden brown, loosening the pork in floss-like ● Julienne the ginger and garlic
Deep-fry the ginger and garlic until golden brown
● Mix the ginger, garlic and pork floss together ● Heat up the reserved broth and season; thicken slightly with cornstarch slurry if desired

---
Top the tofu with the deep-fried ingredients
in a deep plate ● Pour the broth around the tofu ● Garnish with green/spring onion slices

---