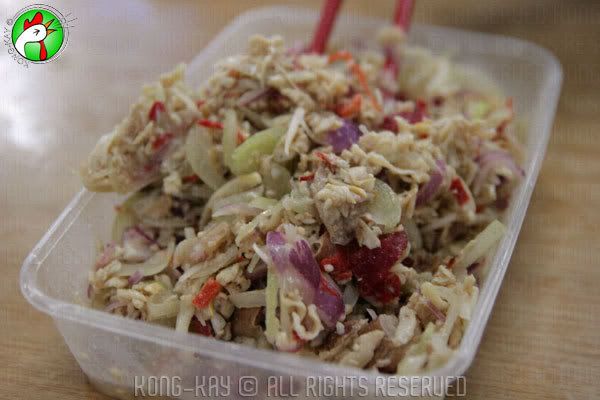 I popped into Champion's kitchen and told him: "Let's have something different." This was what he came up with for 3 diners.

The raw fish (left), Umai, was courtesy of Ah Kow, who had his stash stored at the nearby 'best coffee in Sibu' shop. The fresh fish from Mukah was thinly sliced, bones and all, and then mixed with chillies, shallots, onions, garlic, salt and lime juice. It would have been better had it been eaten the moment it was prepared.

What came out of the kitchen was something different... the sweet

Chai-Po

(preserved turnips) gave a crunchy bite to soft flesh of the steamed fish; something new. The wild boar is not something you get everyday from the menu; it was a simple fry with soy sauce and lemongrass. Not as gamy and quite tender as well.


The vegetables are a mixture of Chinese cabbage, baby corn, woodear fungus, dried and button mushroom with pork slices. The pig's placenta is a rarity as you can get only a small amount from each female pig. If you can consume all things pig, this will be a walk in the park - better than the intestine.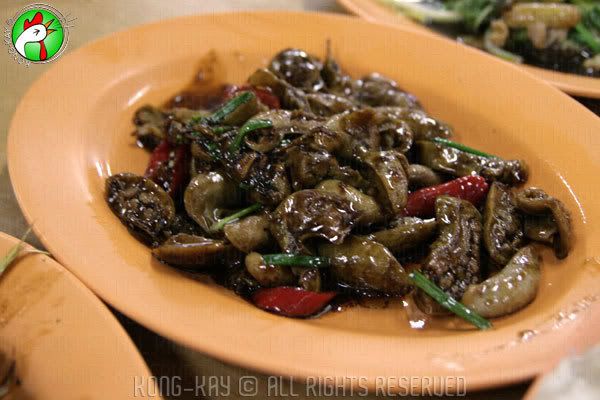 Fried Pig's Placenta

The whole dinner was only RM43.