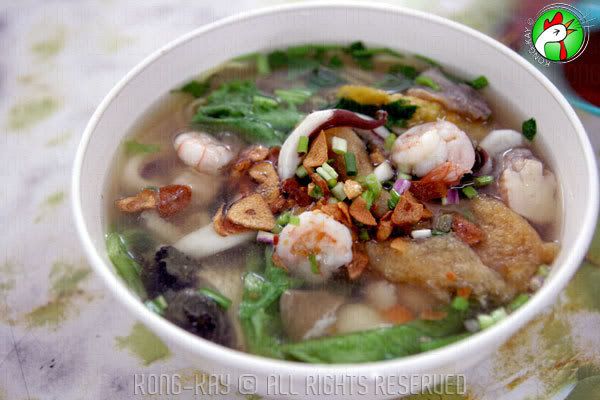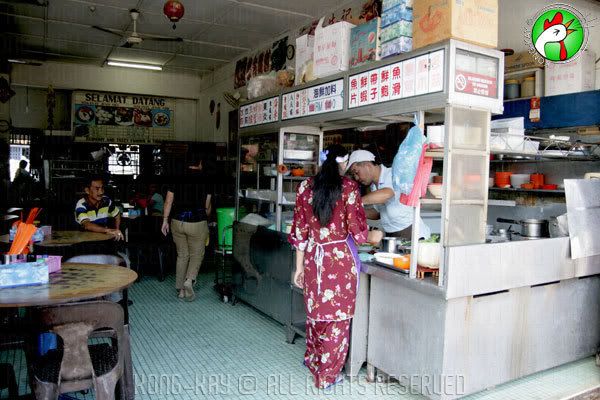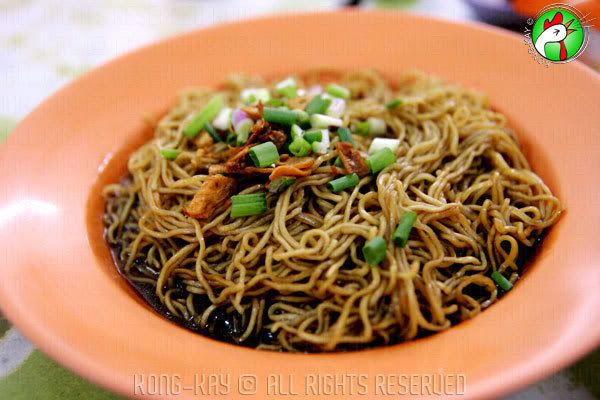 This noodle shop was recommended by the waiter of the seafood eatery of the previous night. He mentioned something of Mongolian chicken rice; I guess it's one of the offerings for lunch as the stall selling it was listless. We'll never know what it is... it's a shame 'cos it advertises itself as being famous in Tawau.
The only stall in operation was the noodle stall. It's most expensive item is the seafood potpourri. That was about what everyone had, albeit with a combination of different type of noodle, with soup or 'dry'. And the best part of it is that it's only RM10!
For that amount, this may not have the largest shrimps as the Sarikei's shrimp noodle, but it has a lot more in store than the normal ingredients you might find in a Sarawak's
mee campuran
(mixed noodle). There are fish slices, fish balls, squid,
conch
, shrimps, scallop, fish paste wonton and fish maw. The best part of the whole deal is in its broth - just imagine a cauldron that has all the variety of marine goodness blanched through... Heavenly!