Those of you who have been following sixthseal.com, Sibu's most famous blog, would have come across this
post
of leading the wild into the ways of the man...








Lead In

Take one or two photos of the girl and then grab a bystander and tell the girl something along the lines of "Hang on a second, I want to take a photo with you too" and give your digicam to a passerby and start giving instruction on how to take shots. All you have to do now is to stand next to the girl, put your arm around her shoulder (optional) and pose for a photograph.
* Use of photos, approval still pending granted, I think.



Here's something he didn't let you into...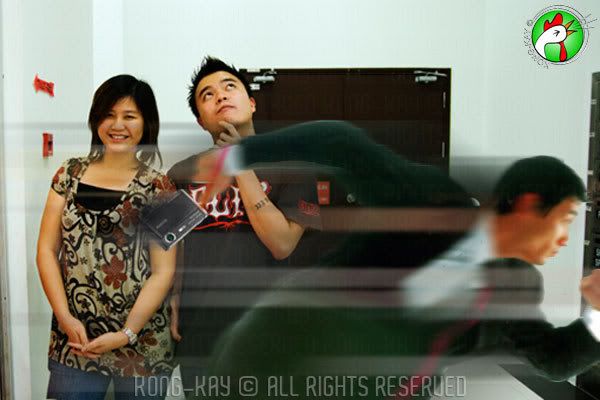 This accounts for the numerous loss of digicams - not due to waterfall, sea water or foreign substance...
Something 'bout Mary...
Mary of Kokoberry & the Nokia shoppe @ Delta Mall, Sibu, and even Miri too, exhibits the finer point of its crepe esp. for anonymous bloggers, besides being yummilicious! Ditto, the double chocolate, even though it would make my nose as red as Rudolph's! Just couldn't resist.


*The above photos were taken at the recent blogger's meet in Sibu. Drinks and bite courtesy of Kokoberry. They have strange initiation rites in Sibu: standing for the duration of the meet (2 hrs) - horse-stance if you're able.