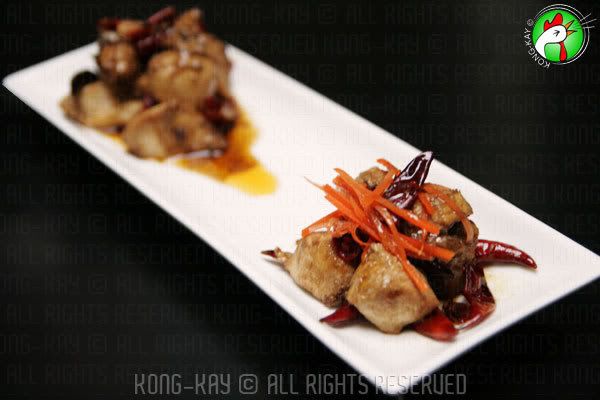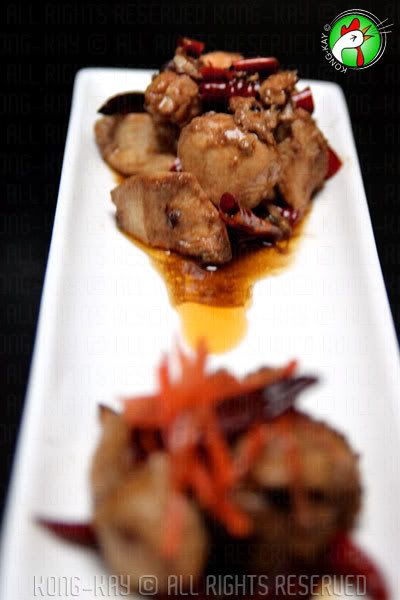 For some earth shattering taste, this is some hot chick! But put
asunder
any misgiving you might have for this chick of fury. Its looks may be menacing, but its bites are just as pleasing to the palate as they are able to clear any sinuses; it's a contradiction in taste over perception.

The cooking method is simplicity in itself, with uncomplicated ingredients: as the name implies, just chicken and chillies. As in most Chinese meat cuts, they are bite-size that are easily handled with chopsticks without the use of knife to cut them into smaller size. The Szechuan peppercorn has its distinct fragrance to add another dimension to the dish.

Marinating the chicken is the same as the claypot scallop chicken rice minus the ginger and garlic.







---

1 Clove Garlic

---

20 Dried Chillies


---

1 Tbsp.Szechuan Peppercorn




---

1 Tsp. Sesame Oil


---



METHOD
---

Beat the egg white until frothy. Dump the marinated chicken into the egg white to have them fully coated.

Add in the blanched chicken. Mix well with the other ingredients.
Pour in about 2 tbsp. of dark soy sauce to colorize the chicken. Toss to have a even color throughout.

If the chicken is a bit dry, add some water to moisturize.

Spoon the red wine around... then a few drops of sesame oil.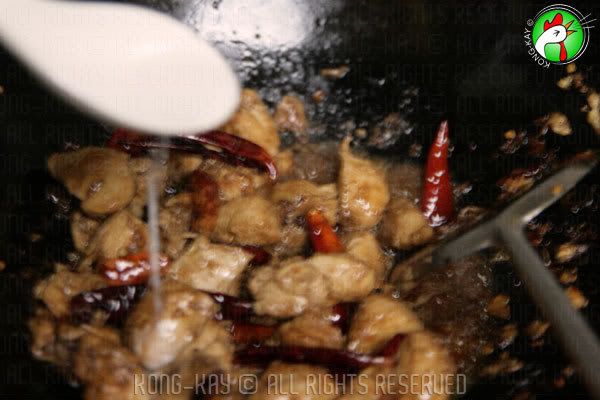 Finally add a splash of cornflour slurry to give the chicken a nice glow..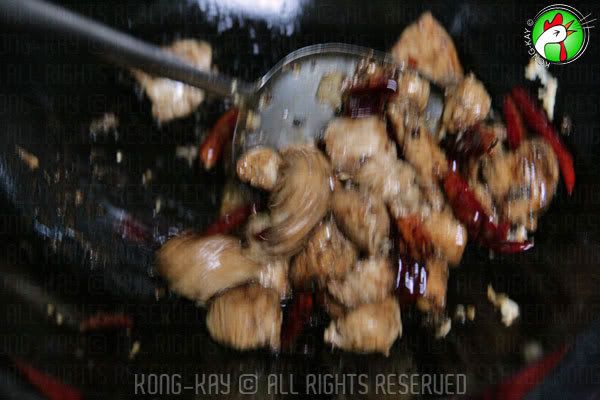 Give another few stirs and then serve.



Mantou

(steamed buns) is a good accompaniment instead of rice.

---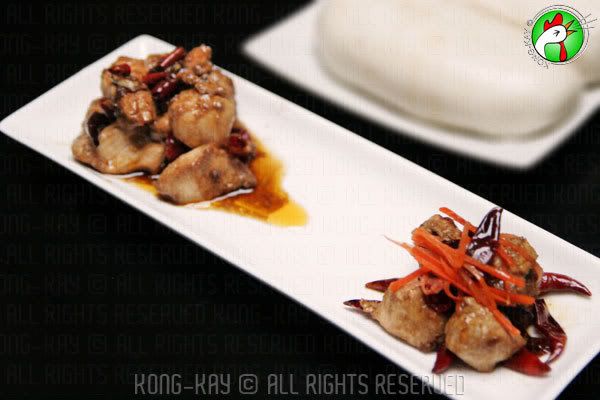 ---