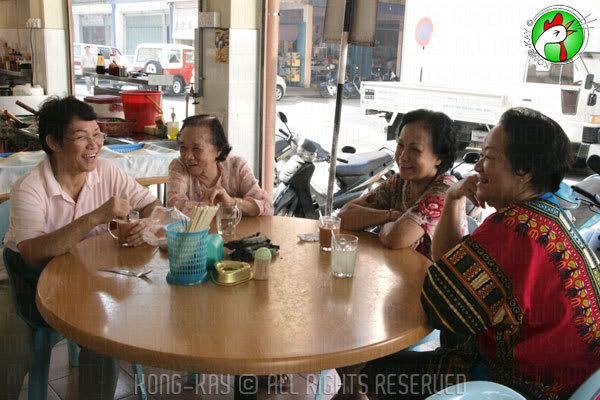 The last time I bumped into D'lady at Home Café, she mentioned that her

Kampua

was once voted one of the best in town by some newspaper or something... Hmmm, this I gotta try!
That explains the noodle below. Best in town? That's stretching it a bit...

Anyway, there's a silver lining... my brother's

Kampua

classic with shrimp wonton looks delicious. There's a whole shrimp under the wrapping, much like a

Har'Gao

.

Its

Yong Tofu

is one of its must try as the place is known of its fishballs. Didn't have any fried

koay teow

this time... that's explains the 4 sisters sitting there shooting the breeze.