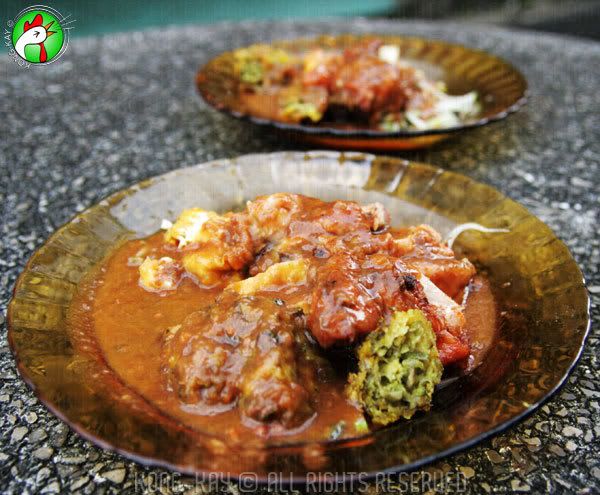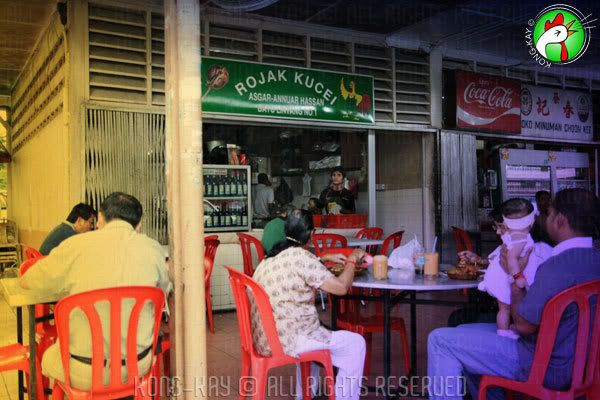 We locals call it Indian

Rojak

, which is peanut sauce salad. But this Malay stall adds crispy fried chicken to the mix to make it a overtly rich-filling indulgence of a breakfast. The juliened cucumber, beansprout and fried beancurd with the peanut sauce topping tastes good on its own already; the crispy green fried longbean fritter ball make an excellent compliment to savor. The turmeric colored fried chicken is sort of the icing on the cake, making it way too heavy for a breakfast intake...

... but nobody is complaining, judging from the daily crowd that hogs this place - mostly office workers who

pontain

or shirk for the morning fix. On a good day, they will be sold out by 10:30 a.m.