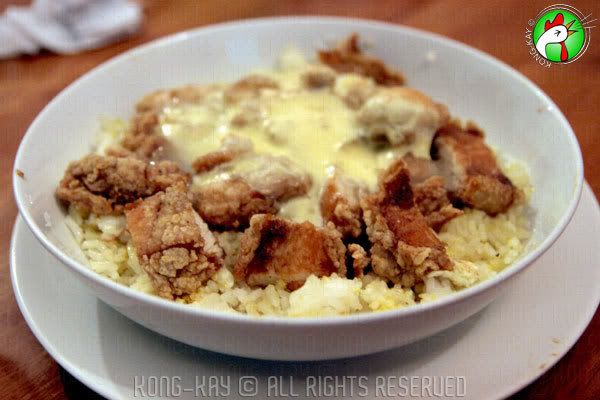 It was a toss-up between this place and having

Teochew

porridge one block down the road. We paced ourselves backward to this place. Somehow the place feels different than its daytime setting... the dim tungsten lighting and the elevator muzik of days gone by that is filtered through its speakers. And the place is filled up by a few tourists, and those making this place as a watering hole.

From the looks of things, you can see that the rice is not freshly cooked from scratch, but rather a put-on, assembled for the microwave oven. It's passable, but somehow missed the mark when compared to the one at Tea & Food. The Chicken chop rice below is almost identical sans the cheese and buttered rice.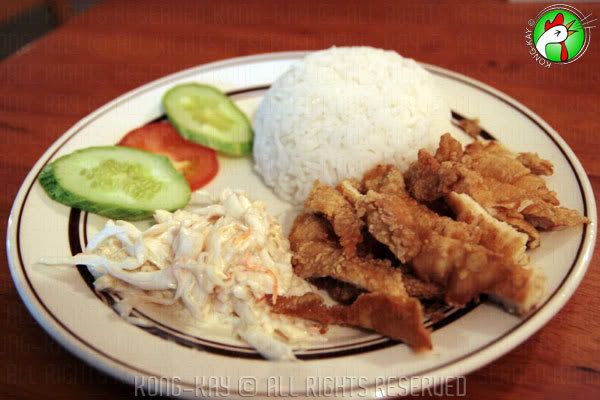 If you're looking for a quiet spot to while your evening away, this might be the place. There are some more dishes I have yet to explore.