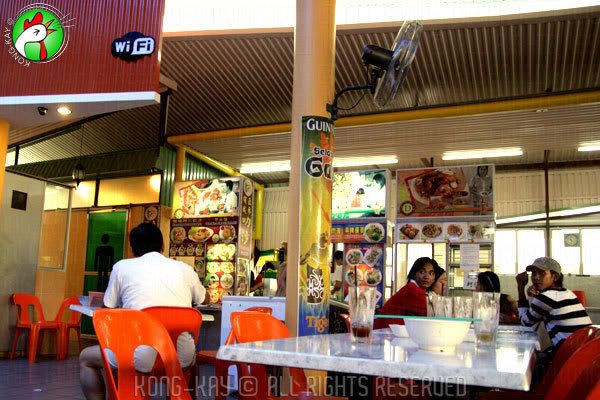 It was either a Sunday morning or a public holiday when we were here. The place wasn't as packed as when we were here the last time. We opted for noodles from 2 adjoining stalls - one Penang and the other Taiwanese.

The Penang stall, as I mentioned before, was formerly located at Central Park's

Siang-Siang

. It's known more for its Yam rice and other rice delights. The laksa wasn't bad, rich in flavor for its broth. It packed enough

Oomph

in the spice department, but it didn't have me scratching my scalp or break out in sweat... not too stingy with the

Hair-Ko

(shrimp paste) either. Of all the food I have tried from this stall, they are all decently prepared and cooked, and they are reasonably priced.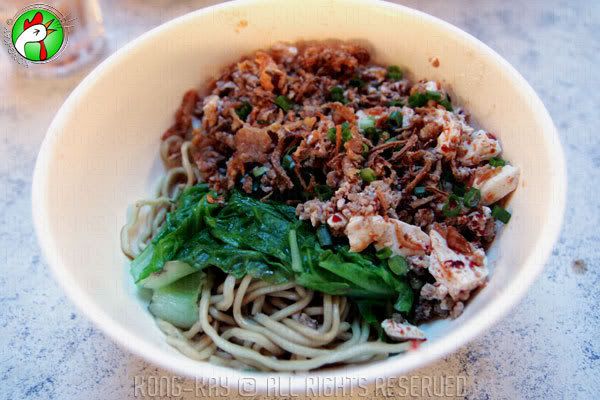 Taiwanese Spicy Noodle
The Taiwanese noodle, however, is a whole different kettle of fish. Its hotness really packed a punch, and its hot chilli oil wasn't just for show... fragrant too. Despite all the praise that can be heaped on its noodle, the same can't be said of its service. Having 3 persons in the kitchen, and 2 doing the delivery, they could only mustered our noodle more than half and hour later.