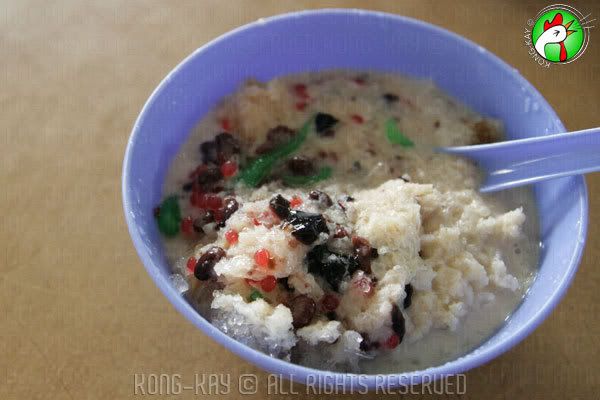 This

Chendol

from this coffee shop is an unknown entity, in the sense that this place is more known for its fried noodle, which is whipped up by the owner's wife. The owner is from Mukah and his specialty is the

Umai

, raw fish with its salsa type of dip. Whenever he gets his delivery of fresh fish, he'll strut his stuff; only those in the know get to taste his elusive creation. A few of the

Umais

featured before was from his kitchen.
Scoop in red beans, Chendol, Siang Chow, jelly & Atap sugar • Add coconut milk