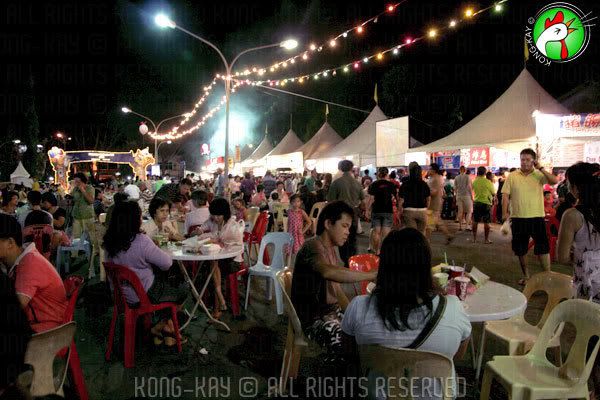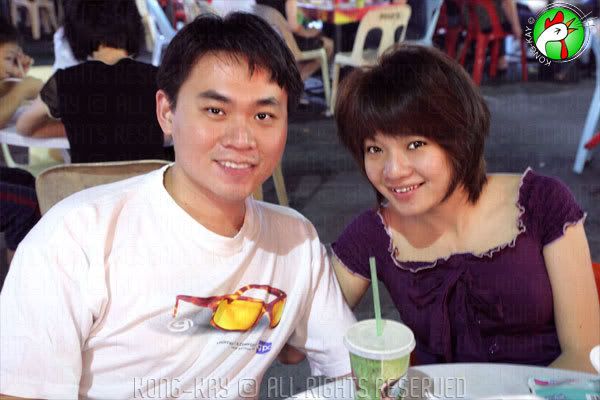 If I were to recycle last year's photos and use them as this year's festival's pictures, no would be wiser, right? That's my sentiment on this yearly event to celebrate the city's stature. It's a recycle of old stuff plus a few new ones... ever just the same, ever a surprise, ever as before, and ever just as sure, as the sun will rise
...

Then I saw a stall calling itself Hong Kong

Char Kueh

, eeerrrrrr?!!! And then I saw his face - the face that launched

Char Kueh

(fried white radish cake) and

Chee Chun Fung

(rice noodle wrap) at Crown Square's Dim-Sum so many years ago; thus the moniker. Having basked in the limelight of the previous day's publication of the Borneo Post,

Lim

was adament that I went away and came back in 5 minutes time to have a photo shoot; that's when the

kueh

would be fried to its golden glory! I meekly obliged, and this is it...




It's akin to the shrimp fritters, but in a rectangular form. It comes in various toppings - from mayo to dragon fruit. It's a novelty... gotta work on the batter. Below were the odds and ends we managed to round up for the evening...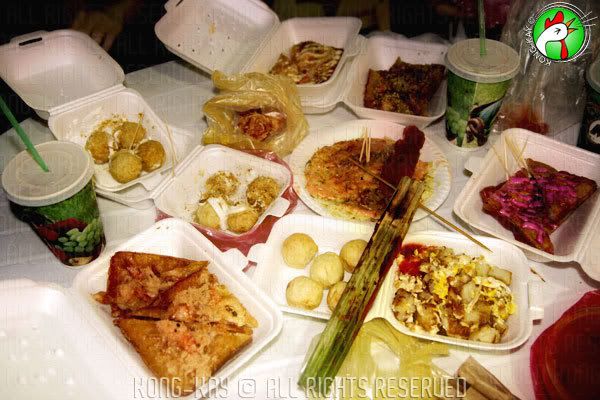 As we were strolling back to the car, we heard the guitar rift...
Tnaaayyy,Tnaaayyy,Tnaaayyy...
Tnaaayyy,Tnaaayyy,Taaanaaayyy...
Tnaaayyy,Tnaaayyy,Tnaaayyy...Taaañay!