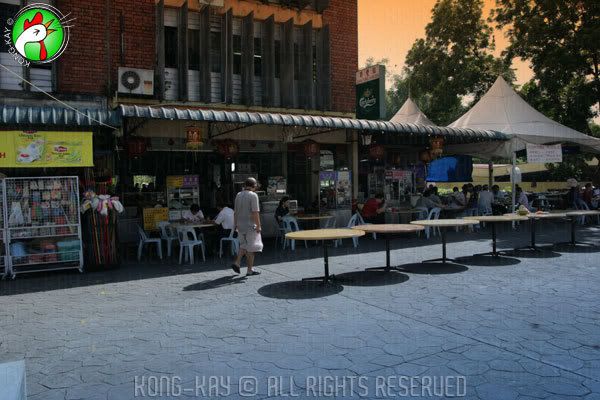 An innocuous breakfast at Kenyalang Park while taking the bags' zippers for repair at the upholstery shop at the corner. The 2 noodle were ordered from different stalls within the coffee shop. This is one of the livelier eatery during the morning, while the one opposite is having a half-siesta.

The noodle above doesn't have much 'liaw' (meat & stuff) in it; just a few slices of pork, small shrimps and curly veg. The noodle used is similar to "

Mamee Snack

", the ones which you can eat right off the packaging. Its curly noodle is mildly flavored already. It tastes like those

Kung-Chai Mein

with a clear soup.

Pork Chop Kolo Mee


The second items looks and tastes like your regular

Kolo Mee

except that the

Char-Sui

is replaced by deep-fried batter coated pork strips, nicely flavored ones too. Both items are priced at RM3.50 each.
---