Tomato Koay Teow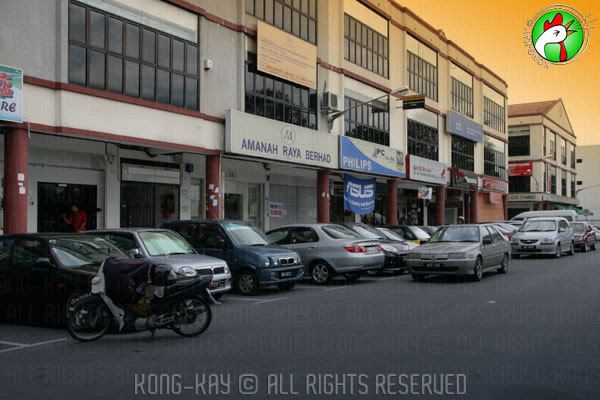 This is a quite late afternoon lunch... not very late... about 2:30 p.m. Mary was about to clean up for the day. We ordered 3 different noodle dishes: Tomato Koay Teow, Dry Fried Hokkien Noodle, and Foochow Char Zi Noodle.
Dry Fried Hokkien Noodle
What came to the table were huge servings of noodle - about 1½ times the normal serving. We told her it was huge, and her reply was that she thought we might be awfully hungry at such time. Her generosity stemmed from the fact that we had known her since her family started their coffee shop at Chonglin Apartment, Green Road. Since their children decided to find greener pasture in Singapore, the couple were put out to pasture. But boredom at home brought them back to the grindstone, albeit on a smaller scale (tiny back kitchen) and shorter hours (up to after lunch time). Their present location is opposite Behshi meat store, before Digi office.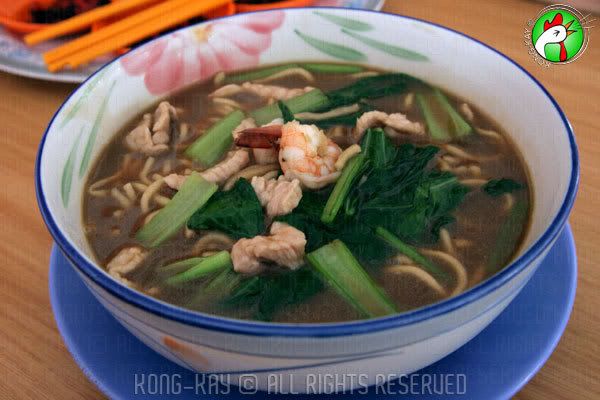 Foochow Char Zi Noodle
What these couple specialize in are Foochow Zi-Char noodle of all types. No

Kampua

or

Mee Suah

from them though; these are sold by the other 2 stalls (one at the front and one in the middle). For a RM3.50 noodle, you can't expect much out of it in terms of the ingredients used. They are your average Foochow fare done under competent old hands.