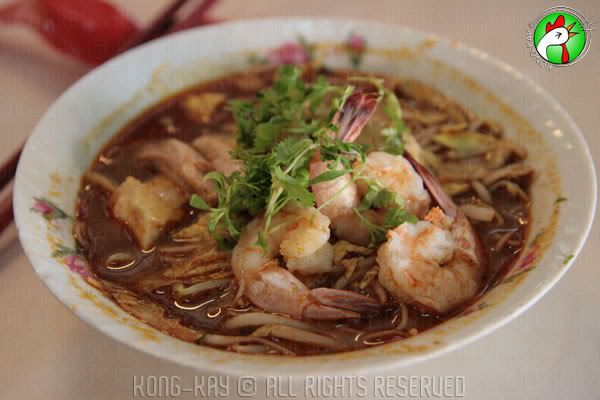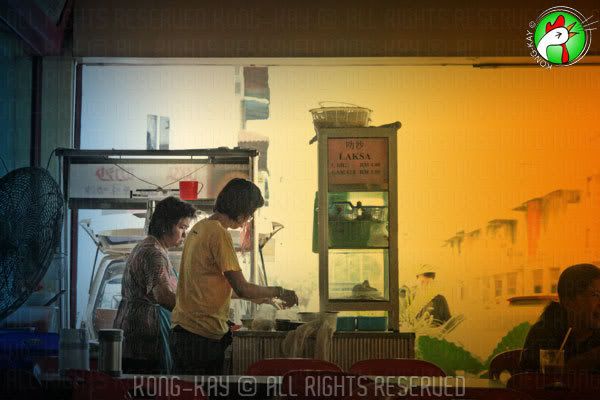 This

Laksa

stall used to reside inside the

Kiaw Chung

coffee shop farther down the road from its present location. That coffee shop was bustling with activities; more so because of its

Laksa

- the other stall was selling the usual

Kolo Mee

. Probably by 11 a.m. they would be packing up. With business that good, the coffee shop owner used to take time off whenever he felt like it, thus closing the whole shop down for a few days. This represented lost business opportunity for the

Laksa

stall. So when opportunity arose in the form of this food court, it decided to uproot and that its business elsewhere.
Flash forward to the present...

Kiaw Chung

is still around despite the

Laksa

absence, albeit at a slower pace - no more

Kar-Liew, Kar-Liew

! So how the

Laksa

stall doing at its new place? Let's just say it's still hobbling at its slow pace way past 1 p.m.; orders are sporadic, and not as brisk as its wonder days. Those into

Fung-Shui

, care to explain the phenomenon? It all defies the positioning and location logic? Are you a Lilian Too (as in also) to put in your 2 sen's worth?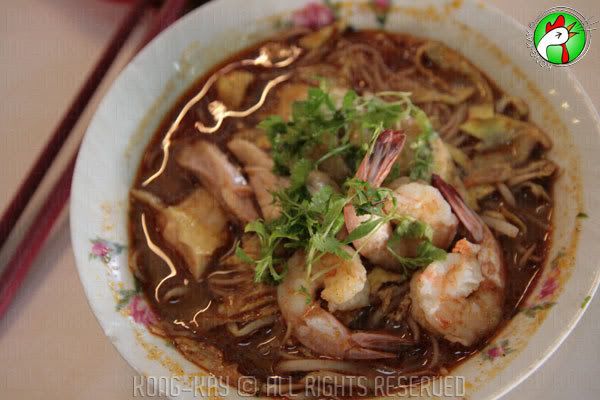 By all accounts, the

Laska

tastes as good as it was in the old days. Sure, price has been adjusted over the years, but the rest remains constant; notice the rich red body of its broth. It still ranks as the top few edible ones in my book; it even has a sign at its stall that says: "Genuine

Laksa

". Need I say more?!!!
---