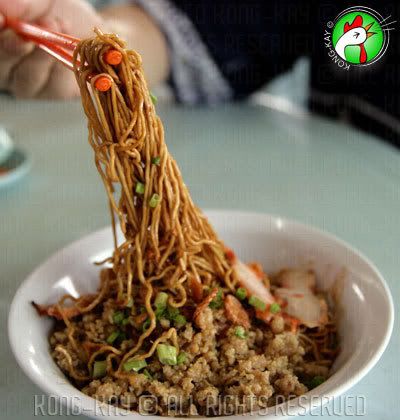 Three little monkeys

jumping on the bed,

One fell off
and bumped his head.
Mama called the Doctor
and the Doctor said,
"You'd better eat your noodle for goodness sake!"
HUUUUH!!!! Okay, O.K. ...
Three little monkeys

goin' to town for a snack.

One took the wheels
,
the rest follow the leader of the pack.

One asked the Doctor, "Where to next?"
and the Doctor said,
"You'd better turn to Sing Kwong instead!"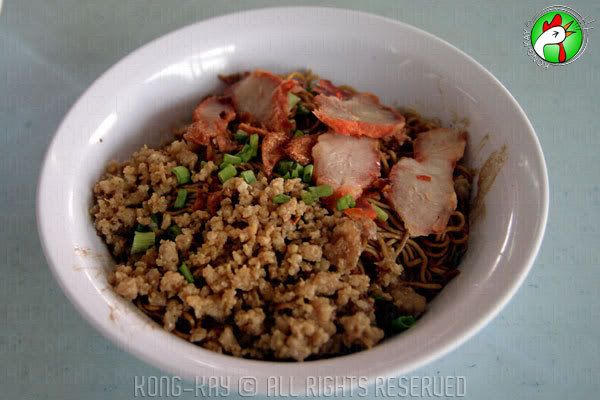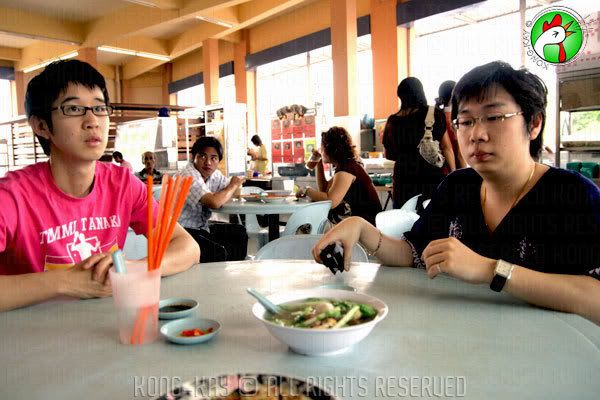 ... so here we were at Doc's favorite

Kolo Mee

stall. He has followed it wherever it went since its time behind Ngui Kee at Jalan Tunku Osman. He always goes for its

Bak-Chooe

(minced pork)

Mee

with the obligatory
Chain
ē
soup, which has everything under the sun - well, almost! Those two much about covered all the bases for a hefty breakfast. The other monkey, cook/baker/designer, had

Roti Canai

.

I, however, saw this black beef slices sitting in a bowl of braised sauce, and couldn't resist trying it out. The result is the top-most photo. Not spicy but savory... different from the usual Taiwanese beef noodle. It has the taste of a

Loh-Ark

(braised duck) noodle at Ruby Cafe, but with a beefy flavor. Nice!