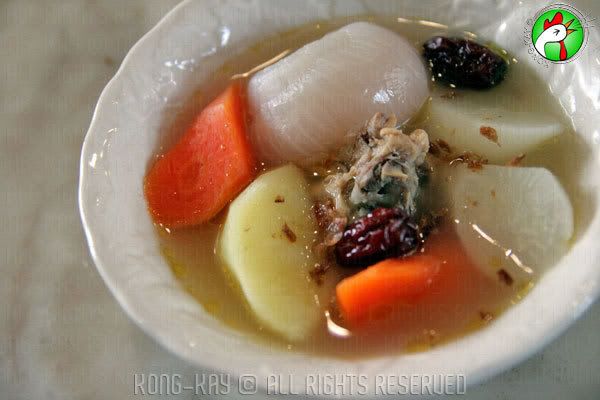 There's nothing mystical about making Chinese soups; usually there are straight forward affairs
, discounting those with mambo-jumbo herbs. If flavors can be squeezed out of stones, I'm sure it will be one of the enhancers to a flavorful soup.

This is one of those we have in our homes. Chicken tight is used here... pork ribs, tails could very well be used instead. Red dates are used as sweetener in lieu of MSG.

---
1 Whole Onion
---
1½ Liter Water

---
---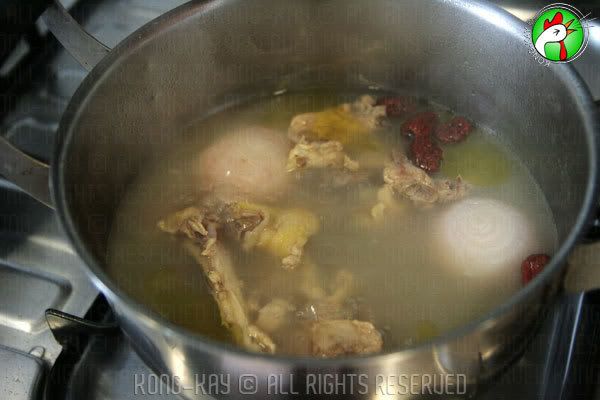 Blanch the chicken first, remove and rinse. Add the chicken bits, water, and onions to a pot; bring to boil, and simmer for half an hour.
Add chopped carrots and radish.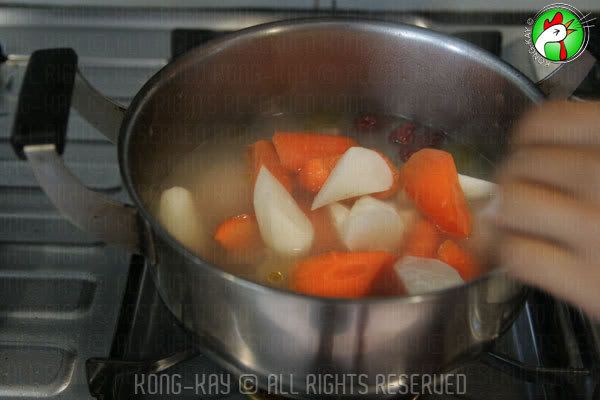 Submerge the roots into the soup, cover...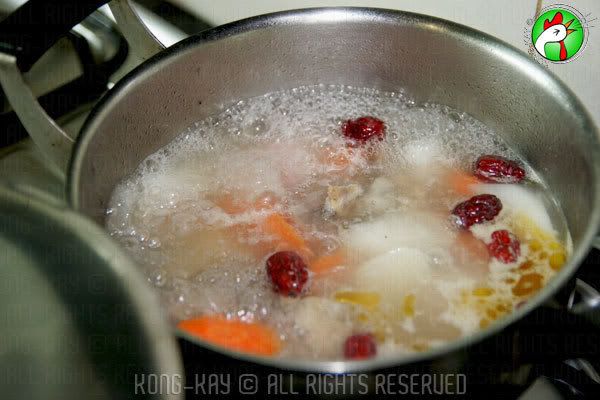 and simmer for another 10 minutes.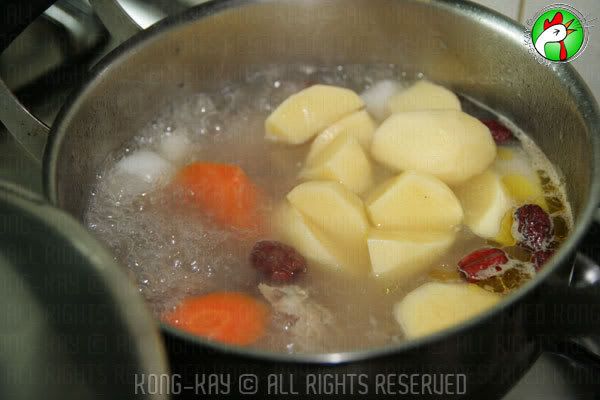 Then add the potato chunks...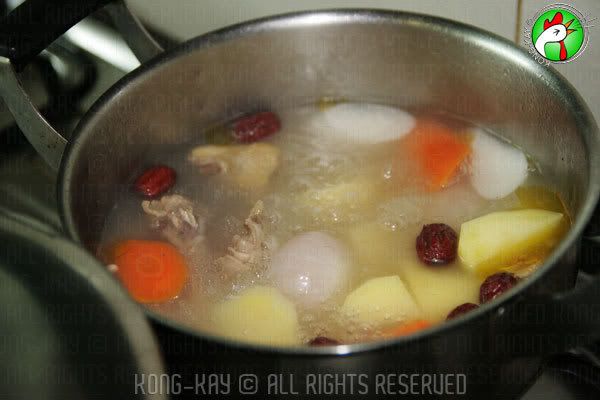 ...cover and simmer for another 20 minutes. Add salt to preference before serving. Garnish with fried shallot and white pepper.
---
---