My coconut milk brings all the boys to the yard,
And they're like,
It's better than yours,
Damn right it's better than yours,
I can teach you,
But I have to charge

Seriously, freshly squeezed coconut milk tastes better than those bought in a packet. Whenever possible, squeeze your own... while humming to the tune above! It's a lot cheaper.

The above is grated coconut from one nut, which weighs about 530 gm. (costs RM1). Coconut milk is derived from the fresh of old coconut, which is thick and hard. The milk is used for cooking curry, making

kuih

(cake), flavoring syrup and the likes.

METHOD

---
Add about

¼ pint of water to the grated coconut in a large bowl. Let the coconut absorb the water.

Use your hand and the bottom of the palm to massage and squeeze the grated coconut. This will produce a thick milky liquid.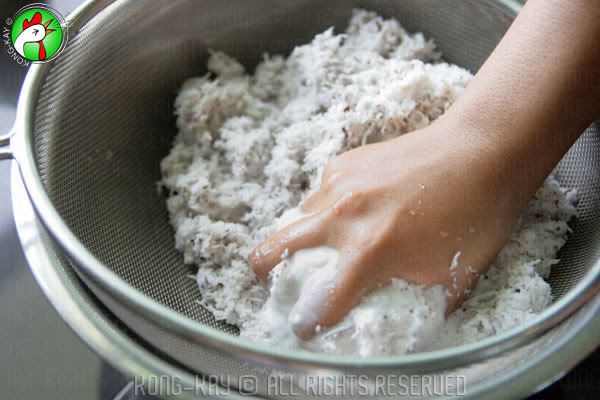 Transfer the whole thing to a strainer with a large receptacle underneath.

Continue massaging to let the milk drip below.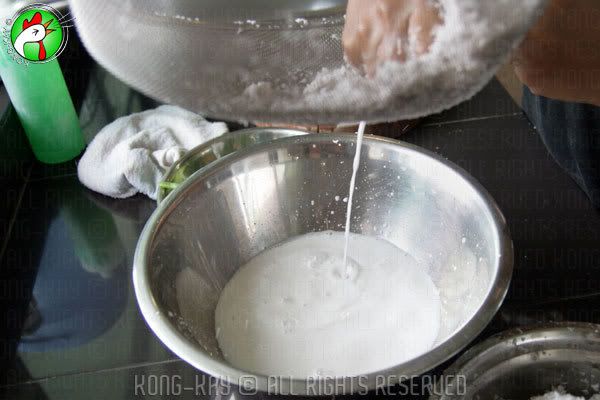 Squeeze the coconut until it is dried.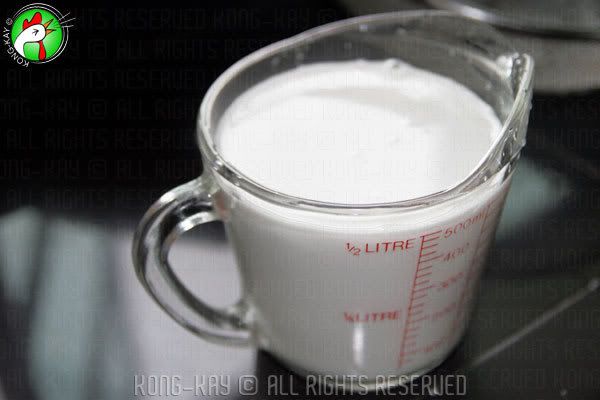 There you have it... the first press.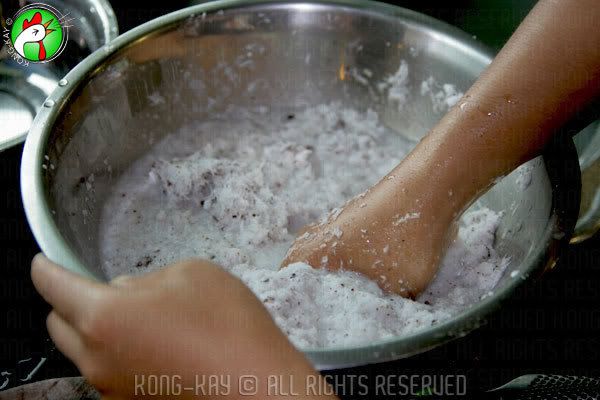 Bring the dried coconut back to the original bowl. Add in the same amount of water. Repeat the same procedure as before.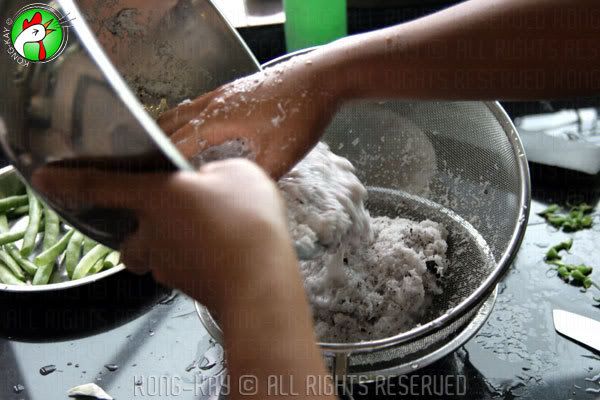 Use another receptacle with the strainer above; transfer the moistened coconut onto the strainer

.

Squeeze out all the liquid. It is lighter than the first press.

---