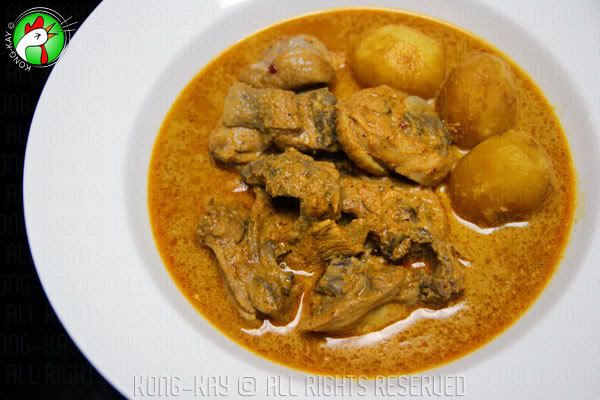 ---

10 gm. Galangal




---

3 Candlenuts

---

2 Lemongrass

---

10 Large Red Chillies


---

6 Dried Chilles


---

3 Tbsp. Curry Powder




---

1 Sprig Curry Leaves

---

6 Potatoes




---

3 Chicken Tights
(Chopped)

---




METHOD

---
Pound or grind all the first 8 ingredients into a paste.

Add 4 tbsp. oil onto the wok, and fry the turmeric on medium heat. (Omit this step if your turmeric is blended together with the rest of the paste.)

Next put in the curry paste. Press down and toss around to prevent burning. Add more oil if necessary.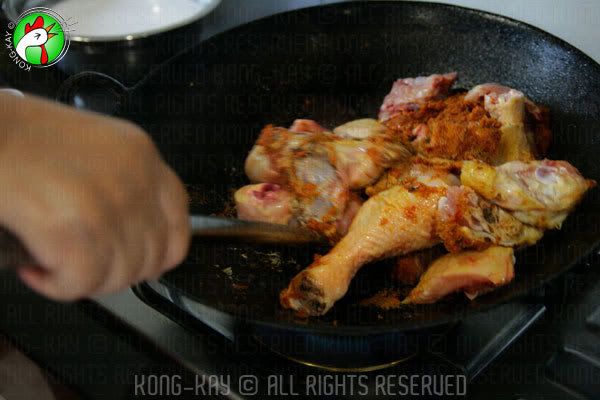 When the color of the paste change to amber and a bit on the dry side, put in the chicken parts to coat well.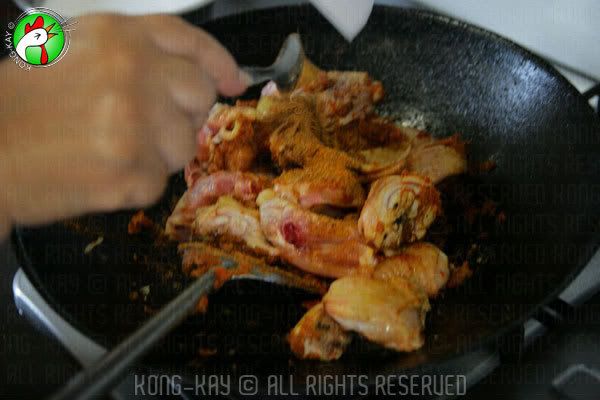 Spoon in the curry powder, bit by bit as you turn the chicken, so all bits get its fair shake. I rub my chicken with curry powder before being fried, with addition powder added when frying. The amount added is to one's taste, and also dependent on the curry powder used.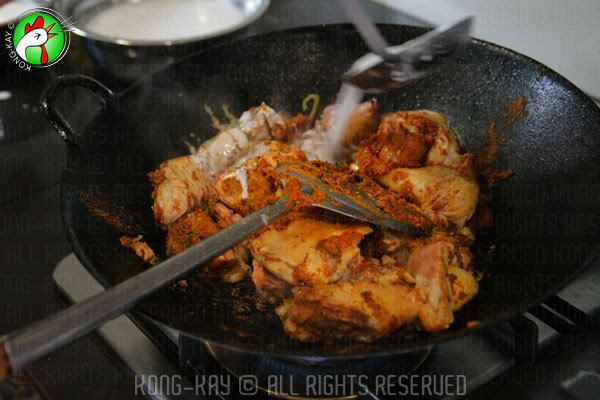 Splash a ladle of first pressing coconut milk over the chicken to moisten them.
Add the curry leaves, then toss around to mix well. You have to get the zest of the curry paste to sink into the chicken; my mom calls it "a-jeet-bak" (penetrates the meat).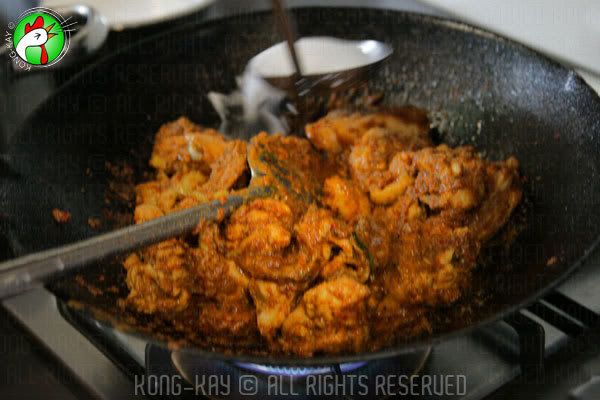 When the wok gets a bit dry, add a dash of 2nd. pressing coconut milk. At this stage the chicken is still at a 'dry' state. The idea is to have a nicely colored spiced chicken

that has absorbed the curry paste. Repeat adding the coconut milk a few times if necessary until the chicken is cooked on the outside.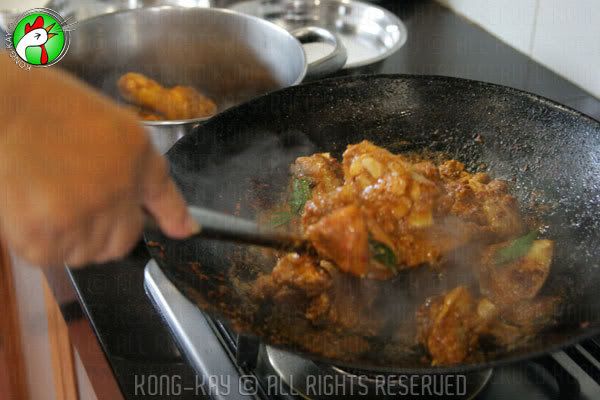 When the chicken is 'done' on the outside, scoop them out onto a pot.

In the meantime, peel and dice the potatoes.
When it done with the initial simmer, add in the potatoes. Submerge them into the curry sauce. Simmer for another 20 minutes.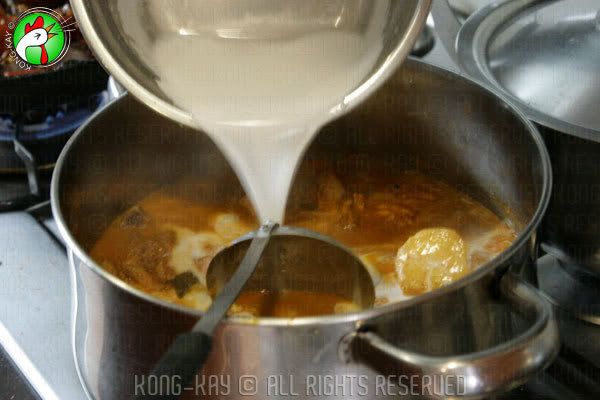 Finally pour in all the 1st. press coconut milk and mix well.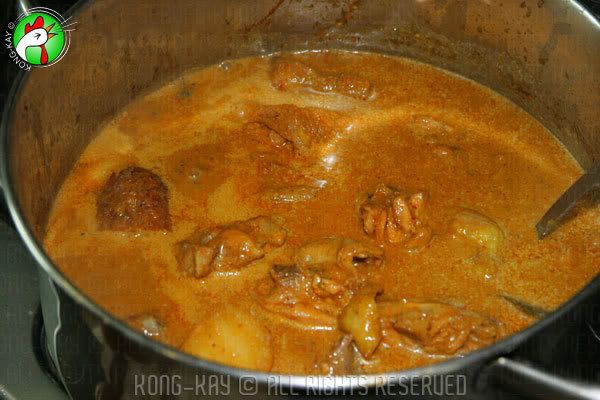 When the sauce comes to boil, add salt or fish sauce to taste. Ready to serve.
---
*The top 2 photos was my creation. I only had one big fresh chilli, and I used about 10 dried ones to make up for color for a 2 chicken tights curry. Notice any difference?