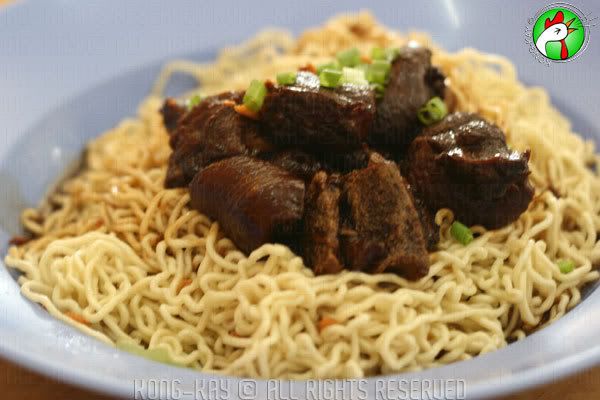 This place is known for its braised duck (

Loh Ark

), which can be had with rice or noodle. In addition, it has braised pork leg as well, which is cooked in the same fashion as the duck, producing a fragrant thick soy sauce gravy from the slow braising process.

The noodle is cooked the

Kolo Mee

way and then topped with the

Too Kar

gravy and pieces of the chopped pork leg with its thick layer of skin. It's a love-hate affair for some when it comes to the fatty issue or tissue, whichever way you look at it; consume with passion but with moderation.