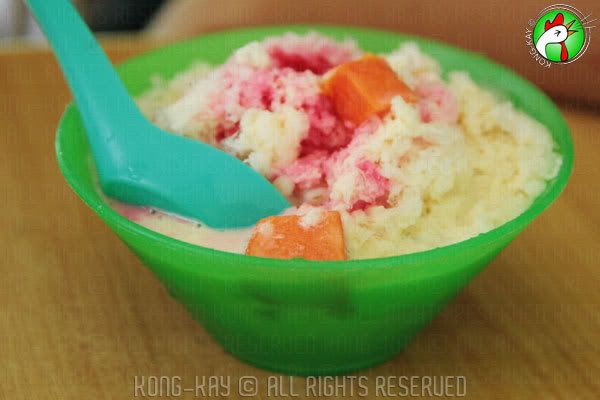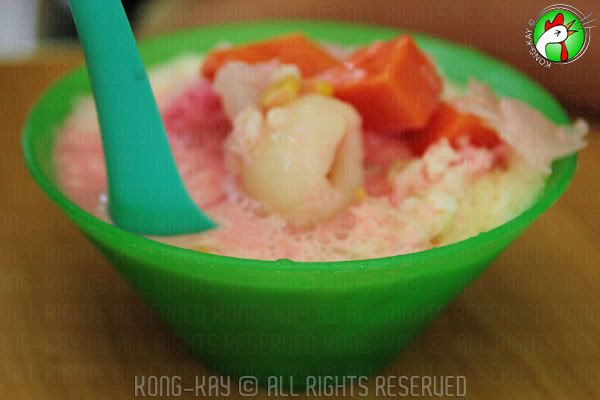 It was one of those extremely hot days at the year end season... parched not of the heat, but due to the

Kolo Mee

we just had - a case of too much MSG.

Our usual stall at the Jubilee Ground... has moved one stall down, away from the glare of the sun. Ordered nothing special... just a

Special

and

Chinchow

. The

Special

consisted of local fruits (papaya, pineapple) and some canned varieties. At other places this will be given a moniker of

Shui Kuo Ping

(Fruit Ice).

Well, the Chinchow (herbal jelly) came in a bowl than in a glass. Sure beats sucking the tiny bit up a straw!

* If you haven't already noticed (for those living in Kuching), it's been pouring cats and dogs for past couple of days. And this post is out of tune with the times... just pretend you didn't notice.