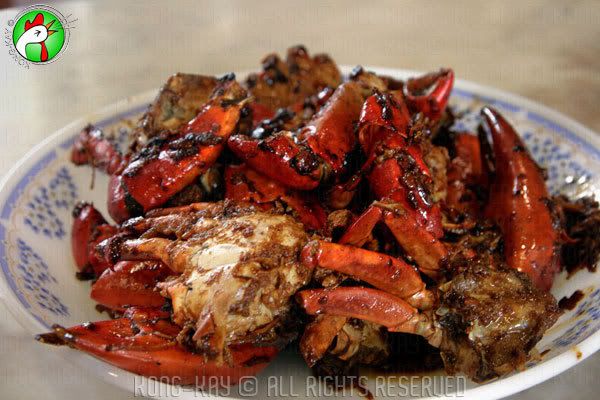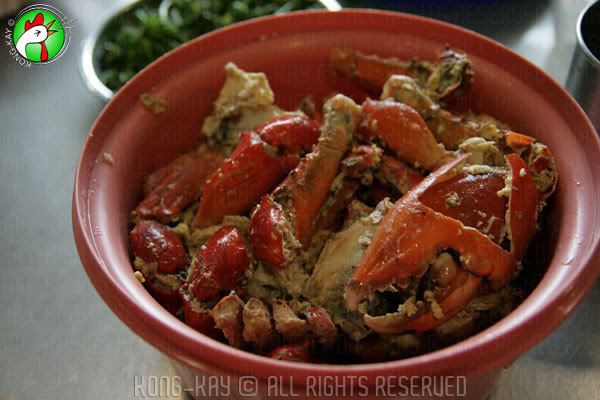 These were the crabs we bought at Tawau's fish market... all 4 kg. of them. They were cheap at RM8 per kg. These were the same crabs that they used to sell at the Sibu's bus station for RM13 per plate/kg. Truth be told, these crabs are crap... they may look big and muscular, but on the inside the flesh are all soft and wimpy. That may the reason why they are going for a song.

Anyway, all the crabs (all 4 kg. or less) were fried with eggs (before they die), and were kept in the fridge.

The ingredients used are 1 knob of ginger (julienned), 2 cloves garlic (minced), 1 red chilli (diced), 2 tbsp.

Tau Cheo

(fermented yellow beans) and 2 tsp. of sugar.



METHOD
---

Add julienned ginger to 4 tbsp. of oil in a hot wok. Fry util fragrant...


Add in the minced garlic...
... follow by the diced chillies.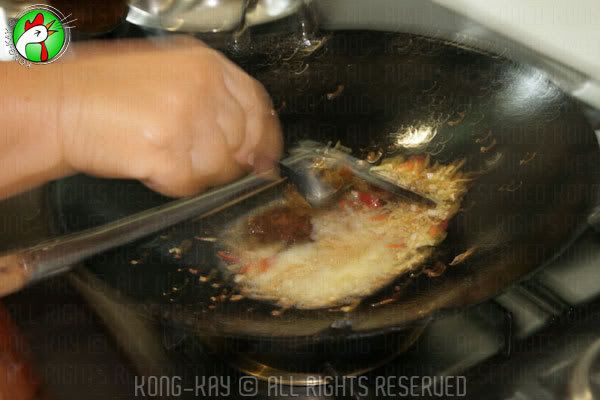 Spoon in the

tau cheo

, plus 2 tsp. of sugar.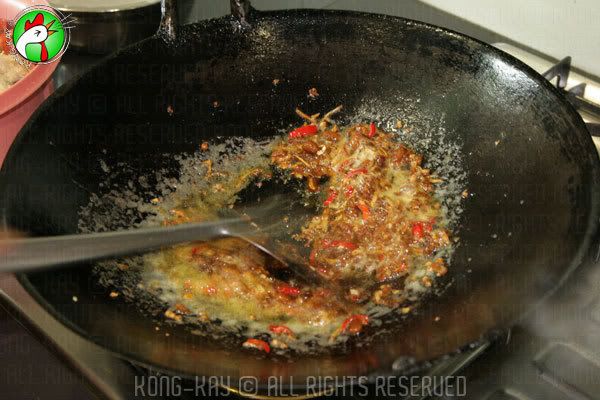 Quickly stir around to mix and prevent burning.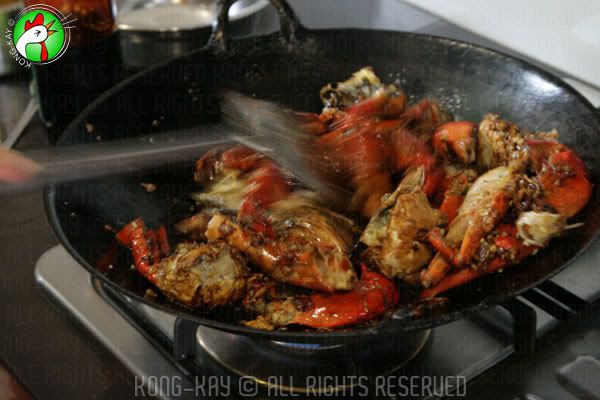 Add the crabs into the wok.

Toss to have them fully coated and sealed with the

tau cheo

mix.

Pour in 1½ cups of water. Give the crabs a few turn to moisten.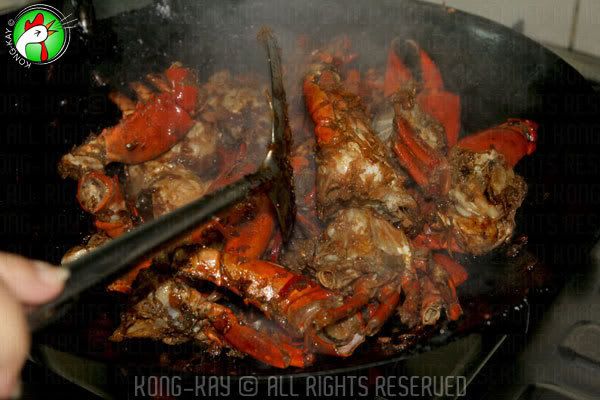 Put the lid on, and let the crabs steam and reduce its liquid for about 10 minutes.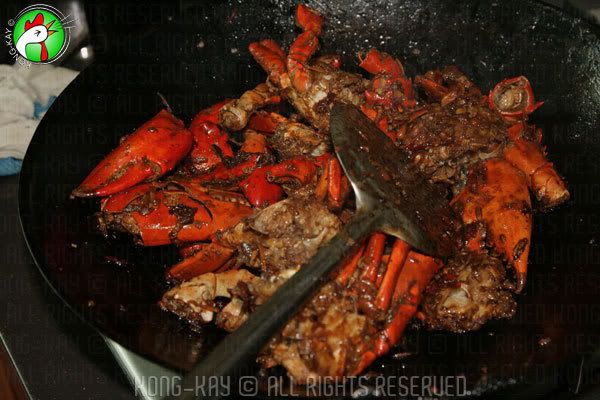 When the crabs are almost dry, but yet moist, the dish is done.

---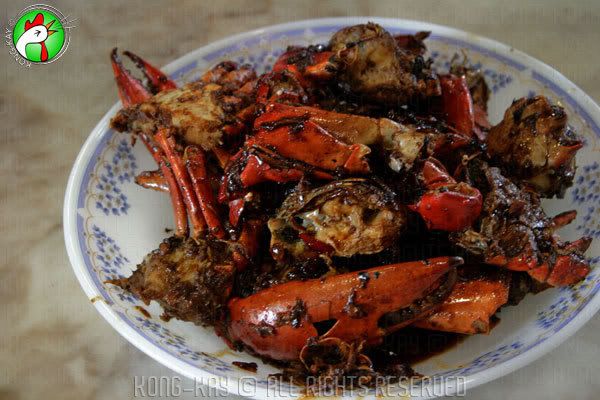 ---