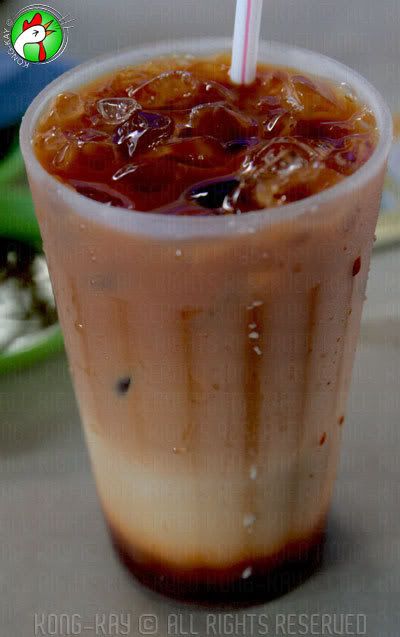 This place is always packed to the brim for an out-of-town eatery, even on a Sunday afternoon where most places are closed. In its old days, when it was run by a bald-headed guy, it was its abundant selection of pork's part and poultry that could be added to your

Kolo Mee

that brought in the crowd. It was a monopoly then with one person owning the entire operation from rice to noodle and drinks. And the prices and portioning were attractive. Alas, those days were gone.

Nowadays there are more stalls of different varieties than you can count them, and some operates on revolving shifts. From a laid back shop on a sleepy strip, it sure has come a long way. And this is the place that the 3 layers

Teh-C-Peng

supposedly originates.

The noodle here has a generous serving of

liao

(meat, the works) on top; most of the usual suspects. However, roast or braised duck or braised pork (

Loh Bak

) is no longer on its menu. The dry and the soup version are equally good. If there aren't enough reasons to entice you come all the way to eat here, its market across the street is one; it's one of the better ones that are well stocked with fresh fish and local produce.