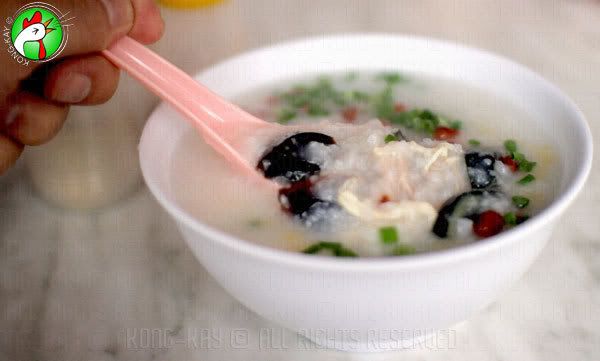 I have no inkling to what a Sampan Porridge is like... I ordered one anyway. The proprietor of the stall enquired whether I wanted century egg with it; sure, why not!

What was delivered to the table was

chook

(blasted porridge) with chicken shreds, peanuts, and, of course, the century egg. It's just plain porridge with salt (and msg maybe) added for taste without the benefit of chicken stock. Not flavorful... downright plain; if you're the type who fancy Teochew porridge, this is the Cantonese cousin.