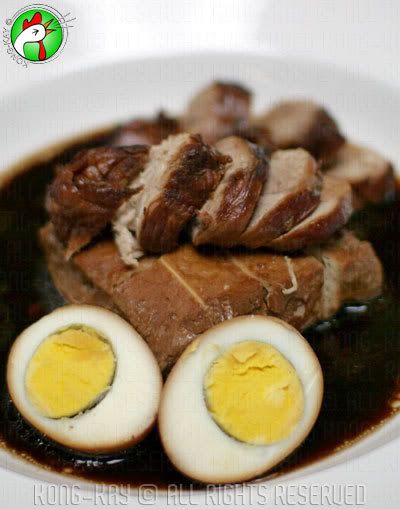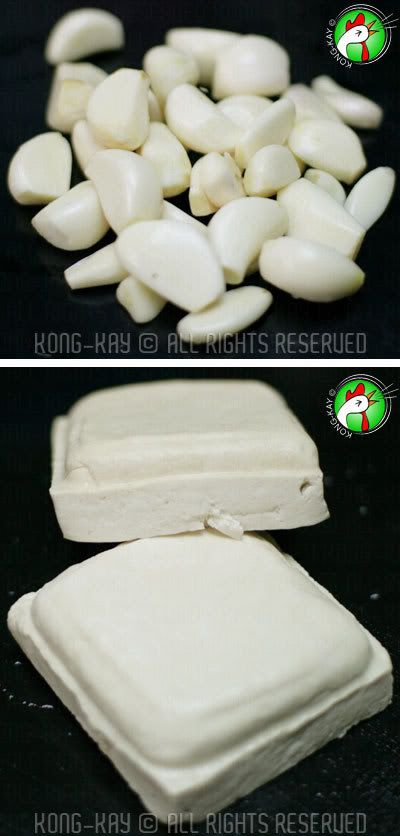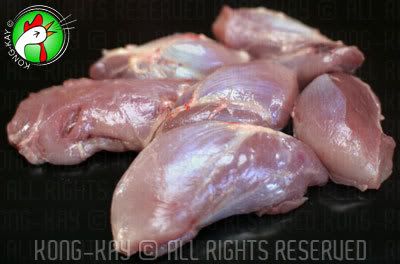 It's been quite a while since I last cook this... I even have to look into the old post to refresh myself... here's an update on the old favorite, the

Tau Eu Bak

, with a more detailed process of the works.



This time I only use one type of meat (

Chin-Chu Bak

) as opposed to the last time. Whatever you put into the pot is a matter of preference. The more meat, the sweeter the broth - that goes without saying. That's what makes this simple dish a top scorer amongst the young ones. It's a blast to "

lum

" (cover) your rice with bountiful of the delicious broth.





INGREDIENTS
---
6 Pcs. Of Pork Muscles (fore-leg) •
½ Cup of Dark Soy Sauce
•
1
½
Head Garlic • 2 Tbsp. Sugar •
3 Cups Water
•
4 Eggs • 2 Pcs. Firm Tofu (Tau-Qn'ua)

---
---
Marinate the pork in dark soy sauce for
½ an hour before use. Pour 4 tbsp. of oil onto a hot claypot. When the oil is hot, lay down the pork pieces (drain of liquid), and sear on all sides.


Add the sugar; coat it well onto the meat to caramelize. Lower heat to avoid burning, and move the meat about until the soy sauce gets absorbed into the meat.

Pour the (Marinade) dark soy sauce into the pot. Let it simmer for 5 minutes, turn the meat occasionally.

Drop in the peeled garlic. Submerge in the liquid; simmer until it oozes the fragrance. Then pour in enough water to cover the meat. Let it simmer for
½ an hour to one hour (depending on the cut of meat used).

In the meantime, boil the eggs to a semi-firm state (5 - 7 minutes). Once cooked, remove from water, rinse in cold water, crack and remove shell.