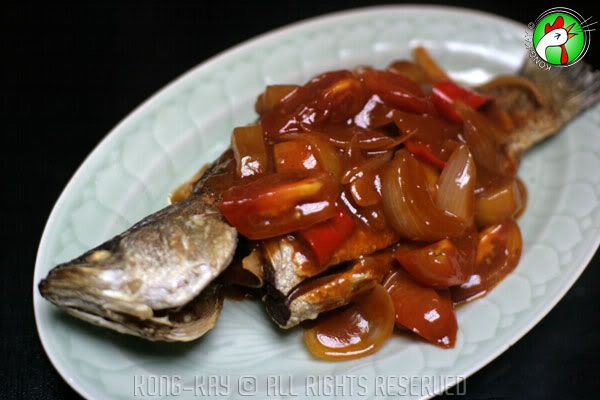 ---

1 Fish


---

2 Tomatoes (Wedges)


---

1 Large Onion (Wedges)


---

1 Clove Garlic (Thin Slices)


---

1

Chilli (Seeded)


---

2 Tsp. Sugar

---

3

Tbsp. White Vinegar


---

1

½

Tbsp. Tomato Paste




---

1

Cup Water

---

Sugar & Salt

---






METHOD

---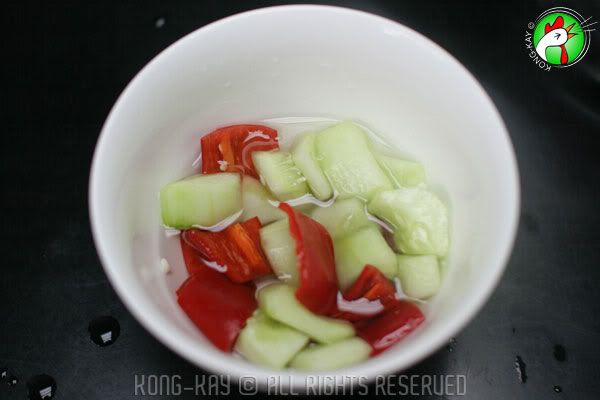 Gut the fish, Score few diagonal incisions on both sides, and light salt both sides and cavity.

Peel and cube cucumber, rub with 1 tsp. salt. Halved chilli, seeded, and cut into chunks. After 5 minutes, add 3 tbsp. white vinegar and 2 tsp. sugar, and dissolve. Rest until ready to use.

... dish out on a serving plate.
---
---