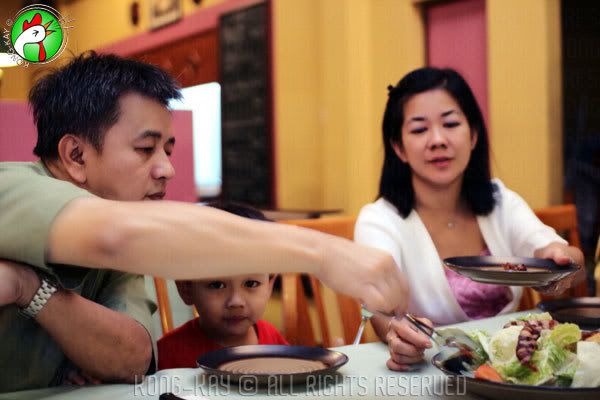 This wasn't exactly my first meal here for the year... was here 2 days earlier. This time some out-of-towners were back for the annual do-da, and it's become once a year ritual for the meet-up.

I'd called up Angela (Walter's other half) to make a reservation and pre-ordered the roast pork, and lamb shoulder, and pretty much left the rest of the order to Walter's discretion.


So when I arrived, I was curious as to what was lined up, but Walter was telling; he said, "Wait for the surprise!" Well, these were what came to the table...

Except for the ham, there were 2 portions of each; by the end of the evening, we (5 adults and 3 kids) were struggling to finish off the stuff... eventually we had to doggy-bag.


In the great tradition of Chinese paymanship, the inviter becomes the invitee (or the host becomes the ass), while I was distracted by the kids making a racket at one corner of the restaurant.
To really have great food different from the normal menu, it's best to call a few days or weeks ahead, so that Walter has the time to gather the ingredients and make the food preparation. The number to call is: 361588. (Plug!
Plug!)