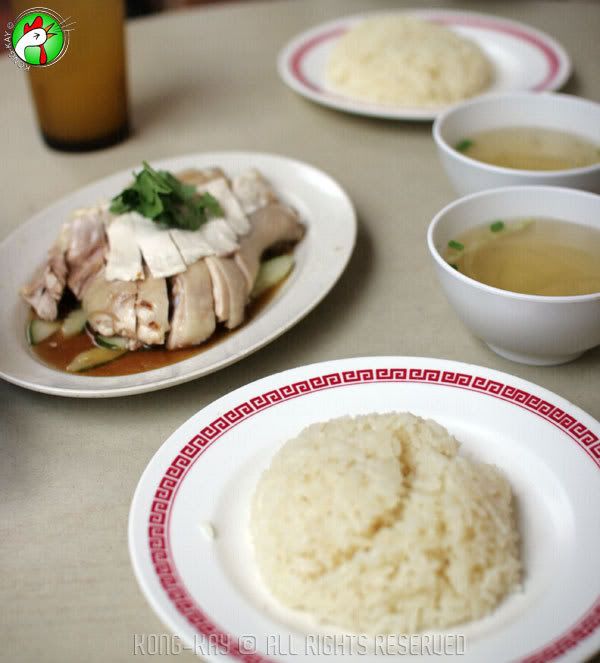 We were looking for

Yet Con

, supposedly one of the oldest chicken rice shop on the island according to Singapore E-Buzz (tourism promotional mail), along this short stretch of a street. But it's nowhere to be found. This seemed to be a Hainanese street, as seen by the revival of all the coffee shops that bear some affiliation to the clan.

This corner shop at the end of Purvis and Beach Road had some semblance to the shop we were looking for, according to my half-past-six Mandarin reading companion. The place was quite packed with the lunch crowd (aren't they all?), which seemed to generate some positive vibes.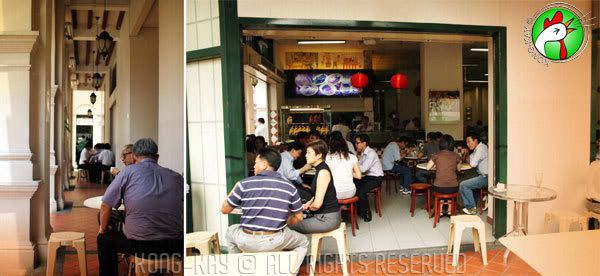 As opposed to the Indonesian waiters in Malaysia, this shop had all the Mandarin speaking imports. We tried our best to order a meal for 2 with a vegetable thrown in. Momentarily, a plate of nice looking chopped poached chicken arrived at our table. The chicken didn't have the inviting look of a corn-fed (orange-yellow hue), but it's cooked just right - skin firmly attached, and most importantly, no bleeding bones. It was drizzled in light soy sauce and sesame oil mix before being served, for fragrance and moisture.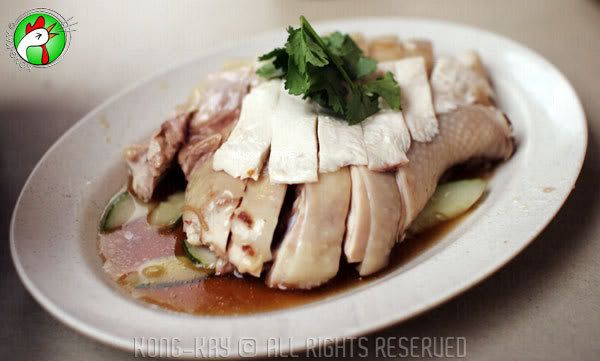 Its rice bore the essence and aroma of the chicken stock. Its accompanying light chicken soup is just as tantalizing. The blanched

Kai-Lan

vegetable with oyster sauce tasted as good and cruchcy as it looked.


Was it a different environment or what?... no sooner had we finished the meal, the next thing that came out of the mouth was: "Let's try the chicken rice on the next street."