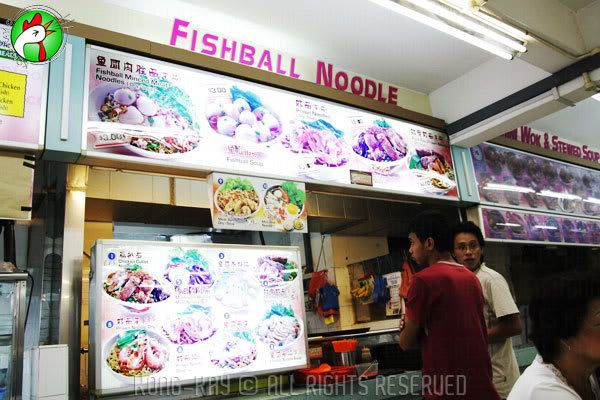 The scene above was what greeted me the first time I looked out the living room window, having just arrived quite late the night before. Oh, dad

ta-bao

noodle and

guo-tie

for supper from the restaurant at Amara Hotel. Too bushed to take pictures of those.

Early breakfast was from the nearest shop that was open for business at that time. Only 4 stalls were operational then. We had Singapore prawn noodle - one standard issue, and another one with spareribs, which cost 50 cents more.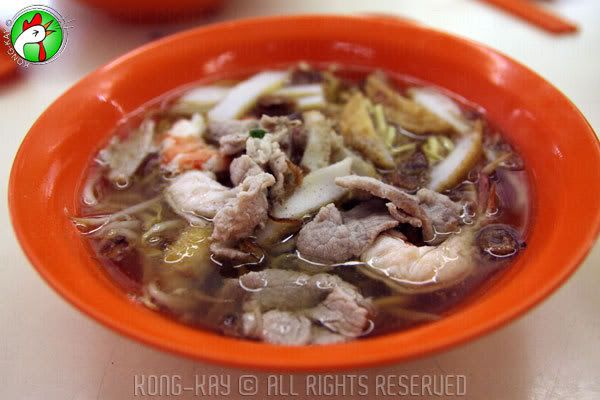 By any standard, it tasted okay. They don't have the pungency of the Penang

Ha Mee

soup base, but in its own sweet nature way, the size of the prawns and the spareribs does the talking.
This is just the beginning of an eating spree... or the year of eating hazardously.