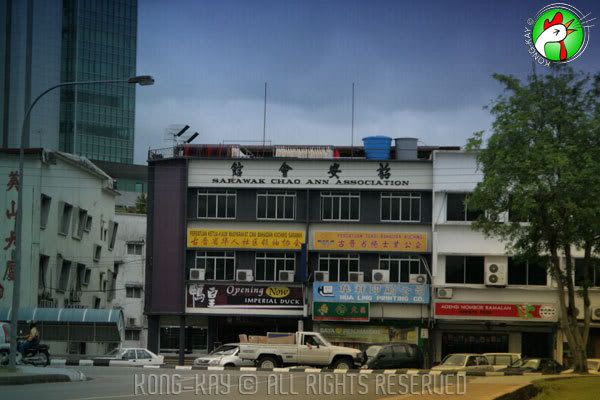 This is a relatively new restaurant, which is close to Lok Thien's group of restaurant. It's one of those Hong Kong Roast Meat concept restaurant, where the BBQ meat is its main feature with other fried dishes to compliment the mains.
Upon entering the ground floor of the restaurant, you'll encounter the glass kitchen with assorted meats hanging by it glass panels - those are the roast of the day. It's comforting to see what what you're going to eat. The restaurant accommodates seating on the ground floor and the upper floor too.
I haven't had poached soy chicken for such a long time (hard to find in this town, if any). So this was the first one I zeroed in without hesitation. It sure didn't disappoint.

What can be said of dish that the restaurant carry its namesake? If it doesn't live up to its name, it might as well pull down its shutters. Both those plum duck and chick is a savor to remember. Had it not been for the awful parking situation around this area (days and sometimes nights), you'd see me here almost weekly.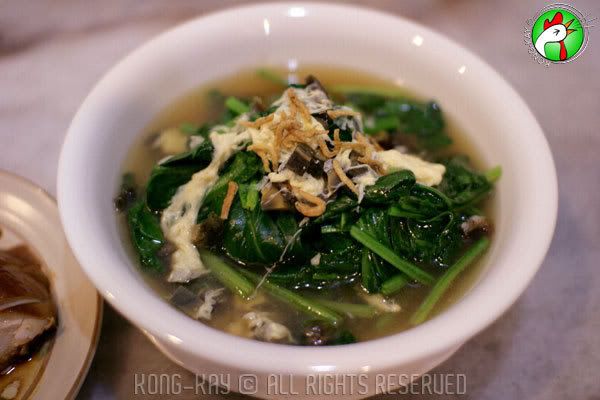 Spinach Soup With Century Egg


We wanted a vegetable to go with the meat and rice. The one above was the waiter's recommendation; not what we expected (ears not very receptive to Mandarin), but the semi-soup treatment worked out fine.
Couldn't resist one of those little buggers... got to have those small titties! Just one each though. good to the last drop!