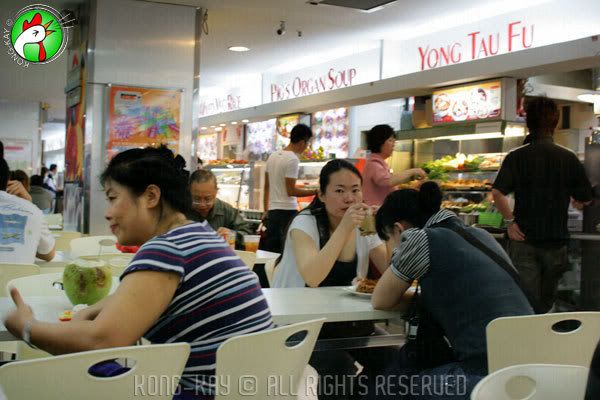 Never intended to buy any electronics here (and be taxed by M'sian Customs)... just browsing, and getting a battery for my photos storage unit. As it was almost 2 hours past our last eating session, we thought a visit to the foodcourt and the basement would be most appropriate.


I didn't order those, but had a bite or two just the same... you know, sampling! The

Oo-Chien

is a bit like Sarawak's - crispy on its underside, but with a soft omellette on top, plus a generous spread of oysters. The

Hokkien Mee

(above) is more like noodle braised in mixed broth (bones & shrimp's shell) in a pseudo frying method. It's akin to Penang's

Lam Mee

.