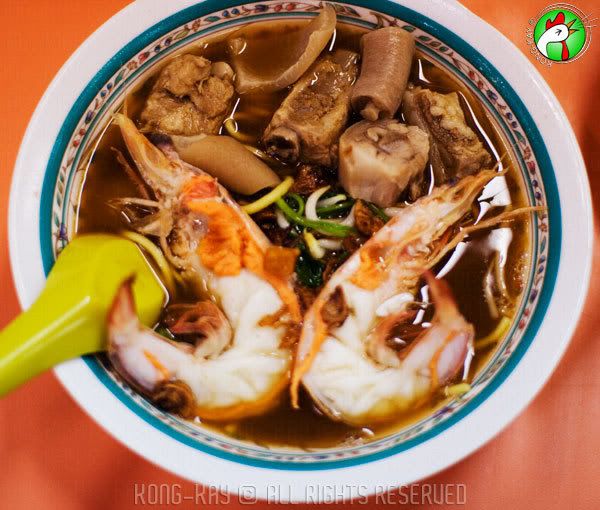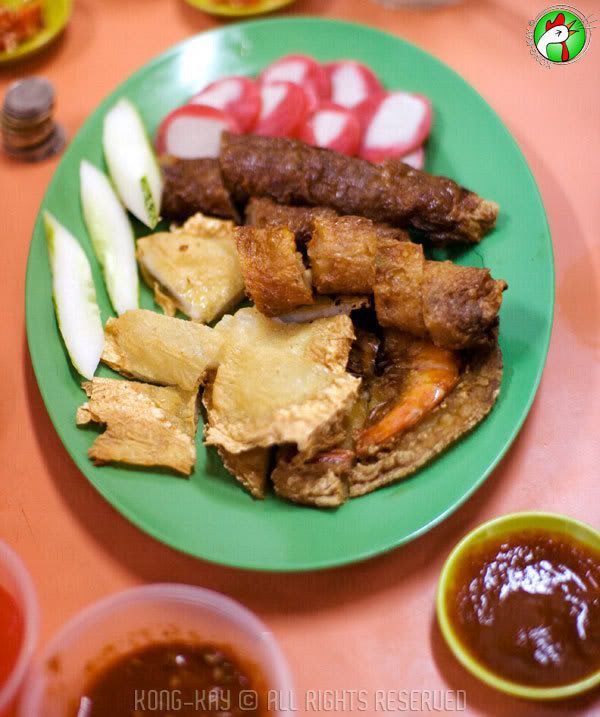 My mum had been singing the praises of the prawn noodle she had for breakfast. So we were there the next morning; my mum was already there, almost finishing her bowl of noodle.

For a shop that bears the name of its former place (literally,

Lau-Cheo-Pai

), there must be some substance to 'goodness' of its food. Like the

Jalan Ayer's

place, this one serves

Loh Bak

(left) as well. Even it was too early for this sort of fried fritters, we had to have a bite; even though we eventually couldn't finish it.

For the noodle, I had the $8 3-in-1 noodle, which consisted of spareribs, pig's tail and medium size prawn. It was a struggle to finish the bowl, even though I reserved the

Loh Bak

for last. The thing to savor in the noodle is its broth. There is indeed justification for the shop to retain its former name after all...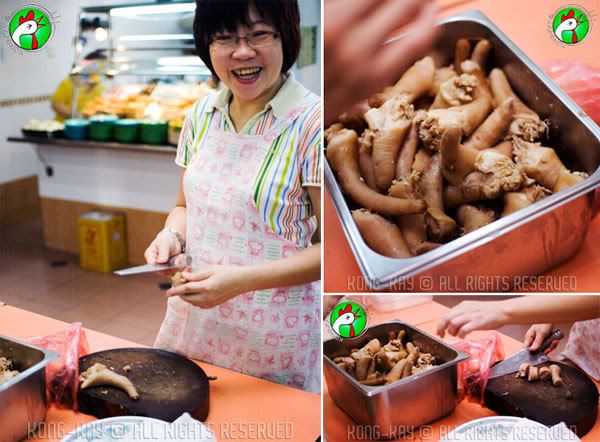 ... it's as good as it's made out to be. Even the local-speaking staff had a cheery disposition in her to oblige the photo taking while she was preparing the

Too-Boi

(pig's wiggly).