Another quickie from the kitchen of Ah Lee, Pulau Babi place in Sibu. This time the man is behind the wok instead of his brother. Same technique used as the fried beansprouts, the preparation is ¾ of the task. Cut the Kangkong (water convolvulus) into bite-size (discard the big fibrous parts), and the rest of the ingredients in another plate. Dried (oven or pan-roasted)

Belacan

(shrimp paste) about ½" thick and the size of a quarter coin can be used instead.










---

1 Plate of Kangkong


---

1 Chili (Julienned)

---

1 Clove Garlic Minced


---

4 Tbsp. Cooking Oil

---

¼ Cup Water

---

Salt To Taste


---






METHOD

---
Heat up the wok, oil it, and then dump in the garlic, chili and belacan paste...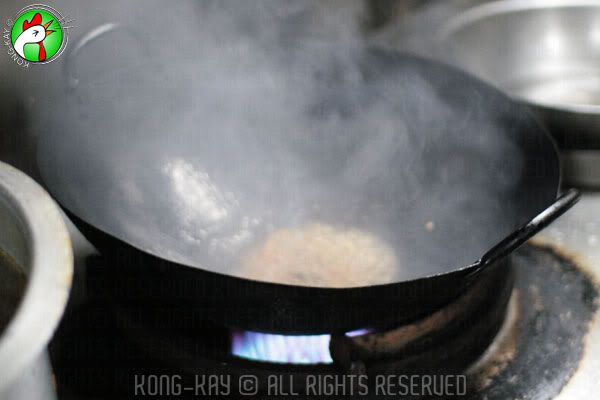 ... quickly wok the way around to work off the fragrance for a few seconds - before the garlic turns golden in color.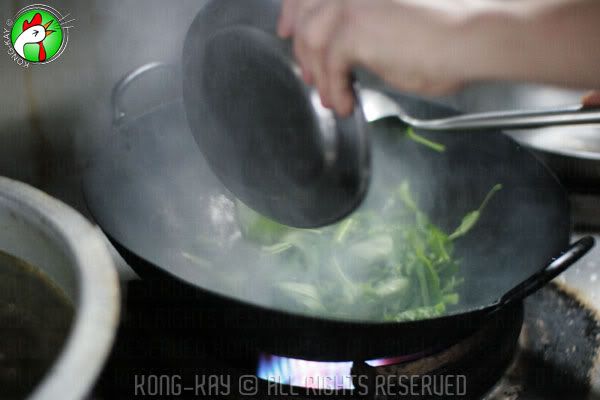 Empty the plate of kangkong into the wok.Give it a whril or two to fully coat it with the belcan oil.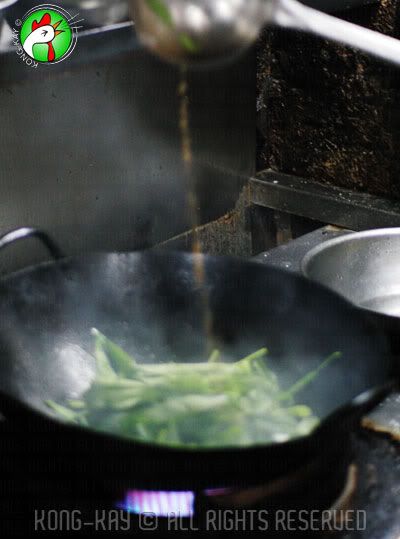 Add a sprinkle of water to moisten, and salt to taste.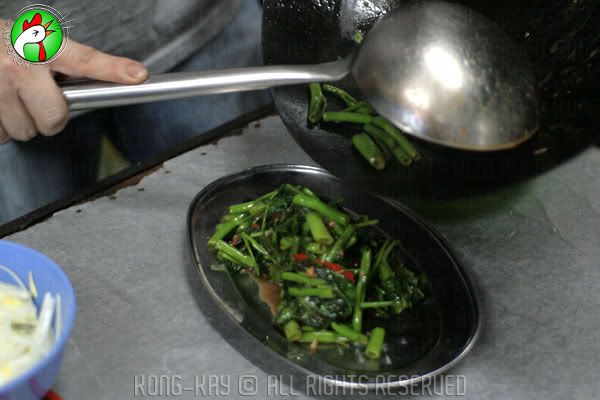 Then it's good to go...

... 3 minutes or less!

---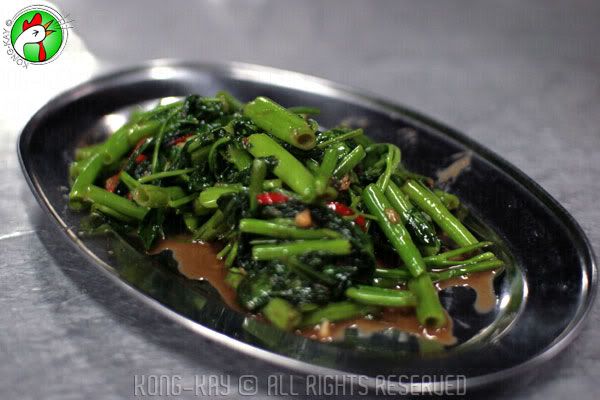 ---