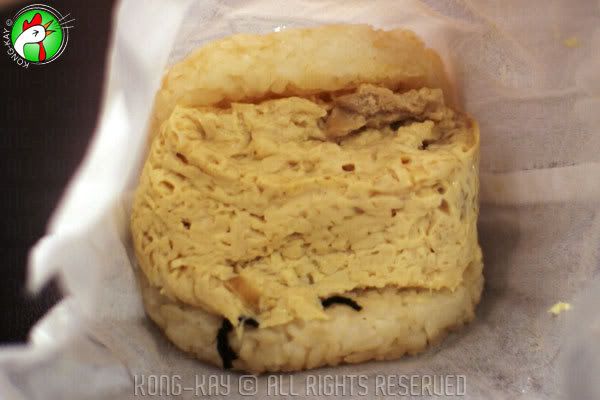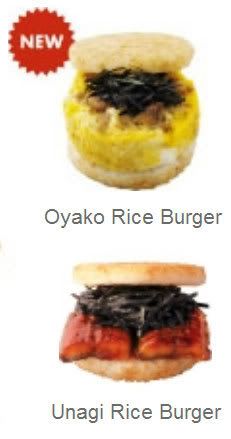 After looking at the buildings along the Singapore river and bought some gadgets from Cathay Photos, we browsed around Raffles
City before hitting home on the subway. We popped into this Japanese burger place for a bite, as a stop-gap measure before the night's dinner. Kuching having none of these outlets, so this is kind of a novelty meal, I mean the ones with the rice buns.

As the store was prompting Oyako Rice Burger (above), we got one of its set, plus the more familiar Unagi Rice Burger (below). The former is some stuffed burger with shredded seaweed sprinklings on top. And the latter is the grilled eel on some Teppanyaki sauce, with similar topping. The Oyako is actually quite bland without adding ketchup (or any other condiments) on it. And the Unagi is nothing like the ones in bento you get in Japanese restaurants.

Being a fast food joint, the food has been sitting in the bin for quite a while before being served. If you look at the 2 big photos and compare with the one on the left (from Mos Burger's online menu); nothing compares with the real thing. Reality really takes a bite!